We had a great morning with Harriet, our visitor from Leeds City Council's road safety team, learning all about keeping safe while crossing the road. It was lovely to hear Harriet's positive comments about the behaviour and listening from the class.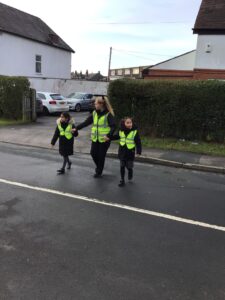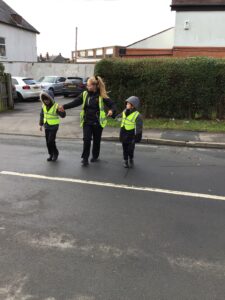 Here are the actions to help to remember the four steps of the green cross code.
Finally, when thinking about staying safe in a car, we looked at what height children need to be to not need a car seat. The height is 135cm so all the class should still be using these while travelling in a car.