We've enjoyed lots of learning about identity, diversity and community so far in our themed week.
What is a community?
A group of people that live in a particular area
A group of people who are similar in some way or have similar interests
Did you know our class is made up of lots of different ethnicities and look at all the languages we can speak. It's been great to hear some of the children share these languages with the class.
When thinking about our own identity, this video gave us lots to discuss about what makes us, us?
There are lots of different aspects of our life that make us who we are. We are all UNIQUE.
Which members of the class do you think these might be?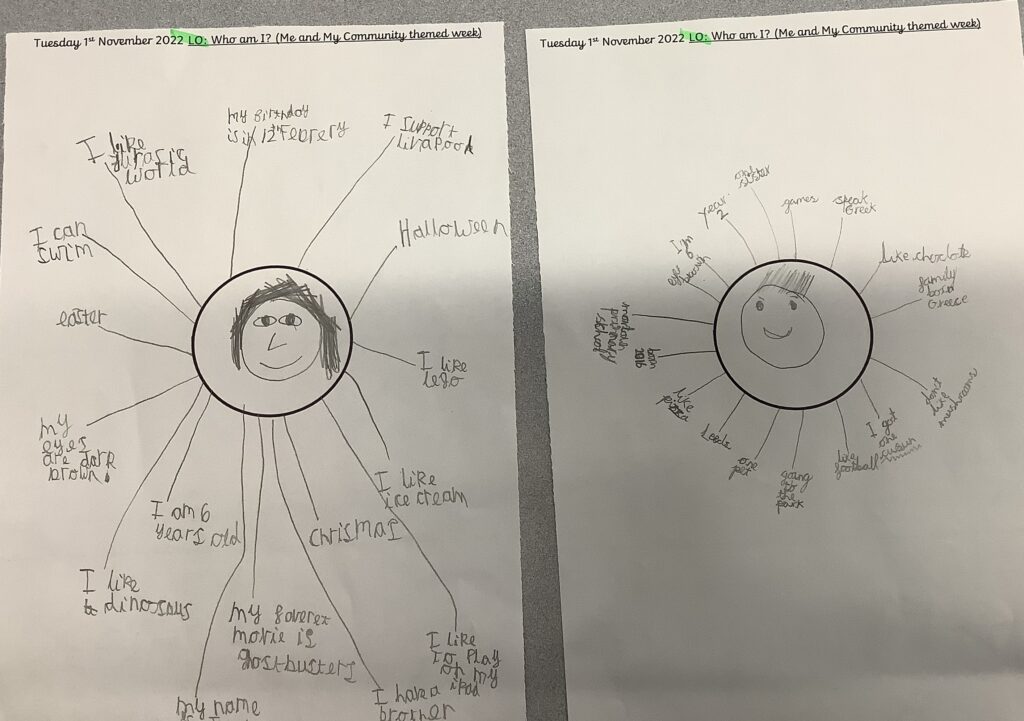 We read and performed these identity themed poems. Ask your child to read them to you with prosody.
Our first visitors of the week were our local PCSOs. They told us about their role in the community to keep people safe and they also reminded us of some important safety advice for bonfire night.
Some of the class have been keeping active in our community on their journeys to school. Send your photos to school by Friday to be part of this competition.
We're looking forward to more visitors and learning throughout the week and Identity Day on Friday.