Recently, Y6 spent the morning in groups making pizza!
We followed a recipe and created our own pizzas from scratch!
Firstly, we made the dough and kneaded it into shape.
Then, we made our tomato sauce for our base.
After that, we prepared our toppings before placing them onto our tomato base.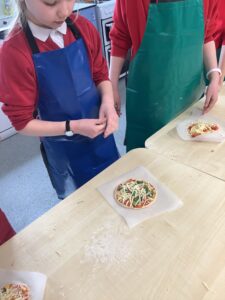 Once we'd cooked our pizzas, it was time to enjoy!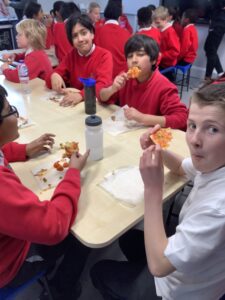 Well done, Y6!