This week, Year 1 have prepared, eaten and evaluated some overnight oats. This is part of our Living and Learning (healthy eating) and Design & Technology (food preparation) learning.
The children have thoroughly enjoyed it and have used lots of different food preparation skills and techniques.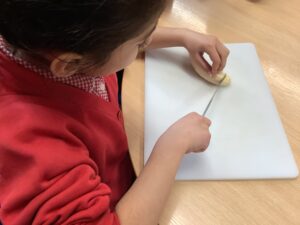 Then we got to taste it! Yum!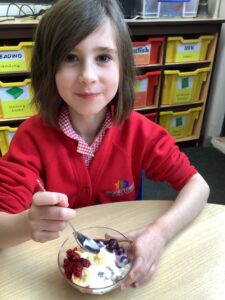 The recipe has been sent home so you can ask your child to demonstrate their cookery skills at home over the holidays!