Today we celebrated the upcoming coronation of the King! We came dressed in the colours of the Union Jack: red, white and blue. At lunchtime we came to the hall with Reception and Year 2 to have an (indoor) picnic! It was delicious!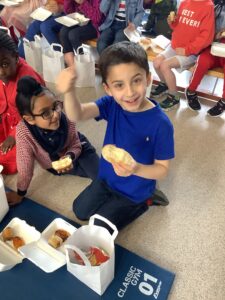 After lunch, we did some brilliant crafting, including making our very own crowns!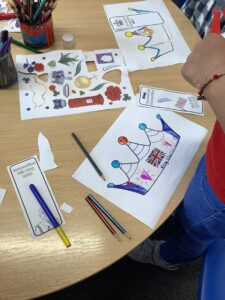 Help at home by talking to your child about the coronation and how it is an important in event in our recent British history.