The Year 5s found out that they have the pleasure of me teaching them again next year – all of them were delighted of course!
We had a great afternoon discussing what skills we'd need in order to be successful in Year 6 and did lots of mini activities to test out those skills.
We tried out our listening skills while I read out some drawing instructions and the children tried following them. We discussed that we might makes mistakes in our learning because we aren't listening. However, it is possible to listen carefully and not understand so we thought about what we needed to do if that was the case at some point next year.
Next, we tested our ability to work hard and be resilient. Building a tower out of cards was extremely frustrating and we linked it falling down to times when we don't understand or get something wrong. Most of us proved to be very resilient.
There'll also be lots of situations that will require us to work in a group or pair. So, we tested our ability to work as a team by creating some human tables; if one person doesn't pull their weight, the table will fall which could also be the case if we're trying to solve a maths problem together in class.
We also need to communicate when we work with others and the 5-legged challenge tested this.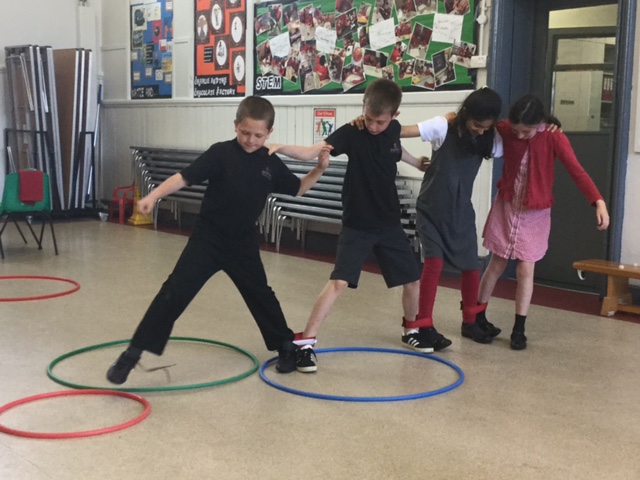 What a great afternoon that will turn into a great year in September.