Last week we visited Moortown Park to look for signs of Spring. After a walk around the park we enjoyed some time on the playground. Back in the classroom, the children drew maps of our journey.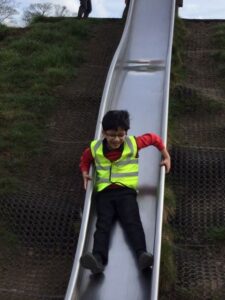 Literacy
Our focus book this week is 'Jack and the Beanstalk'. The children will retell the story and learn about traditional tales.
We will be planting beans and sunflowers and tidying up our outside area.
Maths
This week the children will be learning to recognise and talk about doubles within 10.
We will be using the stem sentence, '4 is made of 2 and 2. Double 2 is 4.'
Phonics
We are continuing to learn to read words with digraphs (two letters making one sound). This week our words will include the digraphs ai, ee and the trigraph igh.