03 June 2020: Home Learning
Hello Year 1s!
What a warm day it was today. Hope you're enjoying the warm weather.  Thanks very much if you've sent some photos this week. I'll put a post on the class news at the end of the week to celebrate the learning!
Right, yesterday's answers…
Y1 Phonics – Tuesday – ai – ANSWERS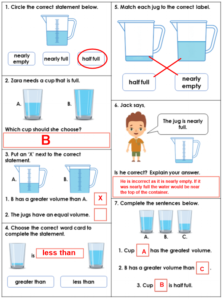 Here's today's learning:
Reading Click here to listen to me reading one of my favourite picture books: Not now, Bernard. It's a great book and will be the focus of our reading lessons this week and next week. Once you've read or listened to the story, click on the worksheet.
Y1 Reading – Wednesday – characters
Maths It's Wednesday which is number bonds practice day! This week, I want you to practice your number bonds to ten. These bonds are super important and you'll use them to help you, no matter what year group you're in.
You can practice using this website. Click the link and then click Number Bonds and then Make 10.
https://www.topmarks.co.uk/maths-games/hit-the-button
Once you've played the game a few time, complete the questions on the worksheet.T-N-4601-Number-Bonds-to-10-on-Robots-Worksheet_ver_1
Wednesdays are also grammar day where we will have a writing activity. Y1 – Wednesday – Grammar