21 May 2020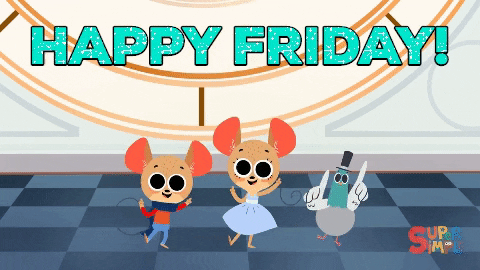 It's the end of another week – where does that time go? Did you see my message yesterday? Look at the post below if you missed it.
Reading
Thanks everyone who's sent me your book reviews – I'll be putting a class news page up with some of them on very soon.
Today, it's Book Club again. Get cosy, pull on your favourite socks and get reading something that you love. Audiobooks and e-books are also great ways to experience texts. Stories in particular are wonderful to hear when read by a professional – they're my favourite way to 'read'.
Did you know there are free audiobooks on Audible? (I don't work for them or have shares in them, and I'm sure other sources are available…)
There are also free ebooks to download on Amazon (Honestly, I don't work for them, they're just easy to find.)
Maths
It's time for… the FRIDAY CHALLENGE! Watch the video on White Rose's Summer Term, Week 3 challenge . It's a bit different and can involve some baking, if you'd like to.
If that's not enough maths for you, feel free to go on Defenders of Mathletica again.
Art
Argh! I've just found an awesome drawing website for you… but we've missed a world record attempt, which was on 21.05.20 at 4pm and if I'd known then we totally could've been part of it! I'm frustrated, sorry.
The website is great though, with lots of different videos of fun things to draw.
Your task: Draw at least two of these and send me your creations!
Music (just ideas, if you want)
Here's a long list of music resources for use during lockdown, compiled by artforms, in Leeds.