Dem bones, dem bones ……….
This week, Year 2 have been enjoying some scary learning based on extracts from The Funnybones books.
When they had completed their reading task, the children were asked to get creative and make skeletons using materials they could find around the house.
Here are some homemade Funnybones characters.
Another great week of home learning!
What have we been up to?
Hello
Here are some pictures of the various activities Year 2 have been up to.
Super Scientists
Great Geographers
Super spellers
Marvelous Mathematicians 
Restful Readers
https//drive.google.com/open?id=1MrmNXspNI2il7Pi62a2tzYaHQn51OhgV 
https://drive.google.com/open?id=1VPdQix5WdnQI1RNdCLyF0Qrh1ItL8Wue
Keep up the good work! 
Ramadan
Last week, part of our home learning was about Ramadan. One of our class mates sent us this learning to tell us more about it.
Home learning
First of all, click here for an important message we've received from one of our class mates. As well as staying connected with your family and friends, who you can't see right now, it's great that you are staying connected with us.
Here's some more of your home learning and other activities you've been doing to keep busy.
Lexia
Well done, Javier for reaching your next level. Great work!
Reading
Fluency texts and Pobble comprehension
Writing
Adverbs
Maths
Money
Using Connect 4 to learn halves
Measuring
Staying safe online
Geography
Drawing maps with keys
Science
Exploring for plants
Can you identify these plants that one of our class mates found?
I'm looking forward to testing out an app called Picture This to help to identify plants when you are out and about.
Here's what else you've been up to this week.
Painting
Working with clay
Cracking codes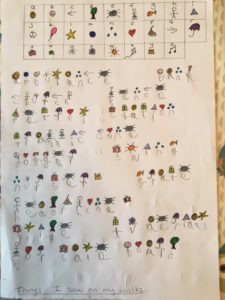 Making scrapbooks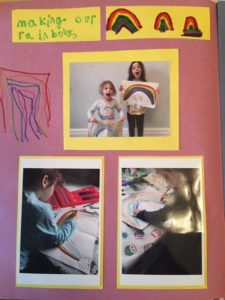 Making a lava lamp (and being a safe scientist)
Playing scrabble
Finally, sit back and enjoy this brilliant Stop Motion movie.
Home learning
Wow, Year 2 – you are making us really proud of all your great learning. Keep it up!
Extreme reading
Maths – arrays and fractions
Writing and spelling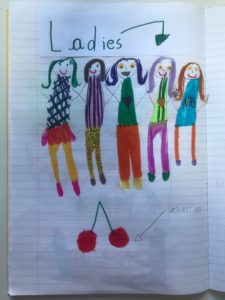 Can you guess which adverbs (the words that add more information about the verb) match with which photo?
stealthily
excitedly
anxiously
angrily
comfortably
Science
Living & Learning
It's always good to see what activities you've been doing and what skills you have been developing alongside your home learning.
Yoga and watering the garden
Learning to ride a bike and baking
Planting vegetables
Planting out peas
The Book of Hopes
The Book of Hopes: Words and Pictures to Comfort, Inspire and Entertain Children in Lockdown
Hi everyone,
I wanted to share this remarkable collection collection of short stories, poems, essays and pictures with you. It was contributions from more than 110 children's writers and illustrators, including Lauren Child, Anthony Horowitz, Greg James and Chris Smith, Michael Morpurgo, Liz Pichon, Axel Scheffler, Francesca Simon and Jacqueline Wilson.
You can read it here.
Each text has been selected to give children hope, to entertain, to warm the heart and, though I've only read a few, they certainly fit that description. I'd definitely recommend giving them a go – they're probably aimed more at KS2 children, but some would be great to read to younger children.
The collection is dedicated to the doctors, nurses, carers, porters, cleaners and everyone currently working in hospitals.
Take care,
Mr Owen
Today at Moortown Primary
Hi everyone,
I hope you're all well. We just wanted to share some of what we've been doing this week, here at MPS.
As well as doing our home learning, we've being gradually building up and adventure/assault course in the playground over the week. Each day it got a bit bigger and a bit fancier. Today, it became HUGE – it went all the way around the middle building!
The tunnel proved the trickiest, with quite a few of us getting stuck and looking like the Hungry Catapillar!
We also drew beautiful pictures in chalk.
And did a spot of gardening…
Stay safe everyone. We're missing you all!
Mr Owen
Arrays everywhere you look!
It's almost the end of another week. Thanks again for your photos – they've been amazing!
All of you have been finding arrays everywhere.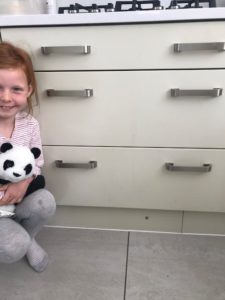 The Bog Baby story has been very exciting and there has been some excellent character descriptions and sequencing work.
Finally, a few extra 'crafty' pictures to share.
Fractions, fluency, fresh air and fun
Hello everyone
Today, I received a lovely letter from Ralph. It really made my day!
Thank you
Thank you to all of you have been sending in examples of your home learning. We love to see what you have been up to.
There's been lots of super work going on this week.
We've been doing lots of writing about our new book:  The Bog Baby.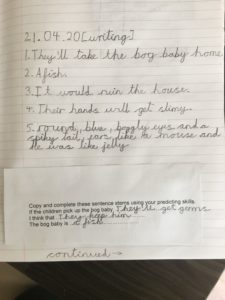 Great to see lots of maths learning going on!
There's lots going on at home.
Here are a few more photos from this week.
Let's stay positive!
First thing this morning, we received a letter from one of the children. It simply made us smile and we hope it makes you smile too!
Keep sending your photos please.