Living and Learning: manners
Our manners focus this week, in Living and Learning, is all about covering our mouth to prevent the spread of germs.
You're just about to sneeze or cough but, oh dear, you don't have a tissue. What should you do? Cover your mouth and nose with your hands? Surely that's what polite people do.
But hold it! If you sneeze or cough into your hands (and then fail to wash your hands straight away), you'll only be spreading colds and flu germs on everything you touch.
And that's because germs (as long as they stay moist) can live for HOURS on hard surfaces such as tables, phones and door handles. And not just on objects – everybody you touch will be contaminated, too.
And of course, vice versa – if somebody else has sneezed or coughed on their hands, they're leaving a germ-trail for you to pick up.
So what's it best to do?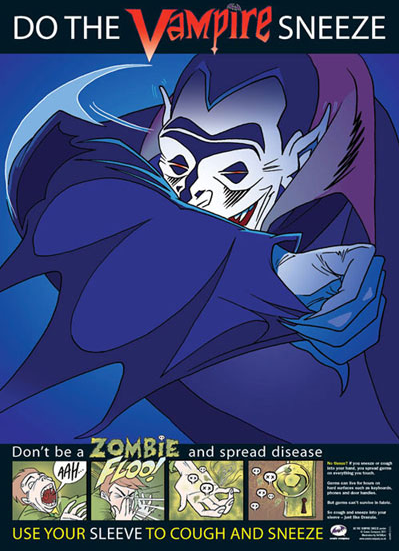 Here it is in action.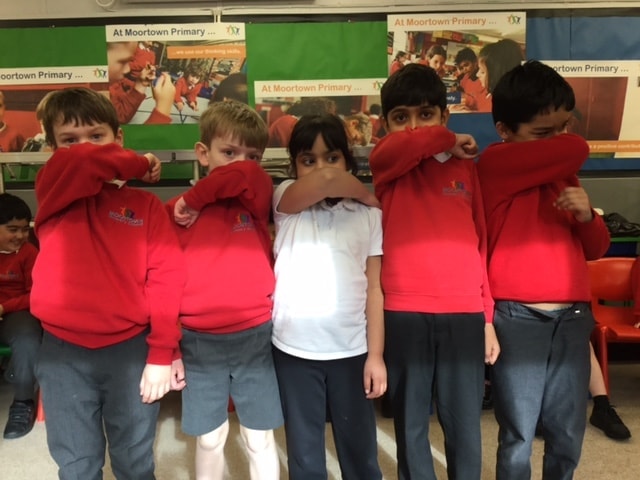 Martial arts
Today, we enjoyed a session led by Steve from BMMA. Steve leads kick boxing classes every Monday after-school.
As well as learning some kick boxing skills, we learnt about team work, sportsmanship and resilience too.
Please refer to the flyer brought home tonight, if your child is interested in attending the club.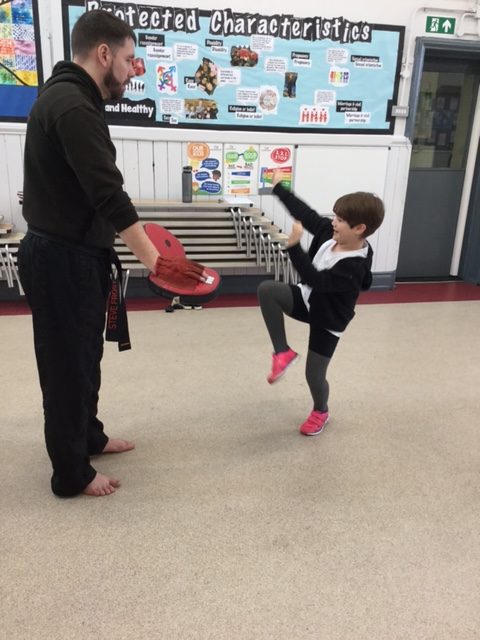 World Book Day themed menu
Catering Agency, our school meal provider, will be running a special themed menu on Thursday 5th March. Please contact the office, in the next few days, if your child would like a school dinner on this day (no action needed if your child normally has a school meal on this day).
Times tables
All children have recently received their login details for Times Tables Rock Stars.
In Year 2, we learn the two, five and ten times tables and these are the tables that have been assigned to the children on Times Tables Rock Stars, starting with the ten times table.
Occasionally there will be some division questions and as this is something we are beginning to learn, please support your child with these questions until they feel more confident to have a go.
Children will be bringing home some optional Times Tables Rock Stars sheets that can be completed over half term to improve these skills. They can return these to school if they complete them.
Other resources to support time tables and other number facts is Hit the Button. This is a great, fast-paced game and children can choose which times tables or number facts to work on during each game. This game is free to play online.
If you have any further questions regarding the resources mentioned, do not hesitate to contact us.
Thank you for your continued support.
Choosing our own books
It was great to see some of the Year 2 children using our new reading house today.  This has been created in the classroom and allows children to browse the books before choosing their next read.
We are very lucky to have lots of new chapter books and these seem very popular.
Skipping ropes
Following the skipping workshop with Jodi from Skipping School last week and in preparation for an upcoming skipping competition, we do have some skipping ropes available to buy at a subsidised price of £2.
If your child would like to buy a rope to keep learning their new skills at home, please come to the classroom at the end of the day or send £2 in a sealed labelled envelope with your child.
New school dinner menu
Our new spring/summer school meal menu, starting after February half term, is now available on our Meals page. It continues to follow a three week cycle.
The menu has been created in liaison with Catering Leeds to ensure it meets the School Food Standards.  We have also incorporated feedback from our school cook, pupils and parents/carers. We will continue to offer a meat free day every week. This will be every Tuesday.
Pupils will continue to make their daily food choices at the start of the day to ensure they receive their first choice of main meal.
If you would like a paper copy of the menu, please ask at the office.
Remember, children in Reception, Year 1 and Year 2 continue to receive free school meals and we encourage pupils to take up this offer.  For families in other year groups, please check if you are eligible to receive free school meals for your child/children.
We welcome feedback on the school dinner menu from pupils and parents/carers.
Storm Ciara
To finish our science seasons topic this week, we researched about the events of Storm Ciara over the weekend. We've been learning about how the weather can change across the seasons and that storms can even happen in summer.
This gave us the opportunity to look at safe internet searching and to consider the websites, images and videos that our search revealed.
And relax ……….
For their homework, Year 2 were asked learn a new relaxation technique.  During our review, the children demonstrated a variety of techniques that help to calm the mind.
Living and Learning: Staying safe online
Our current Living and Learning theme is keeping safe and with Safer Internet Day coming up next week, we learnt a very important message when d:side visited yesterday.
Here's some of the learning we covered.
How to keep ourselves safe when we are on the internet (online) and using websites.
To know what we can use the internet for.
To know what information is safe and not safe to share on the internet.
To know what to do if we are not sure.
This session reinforced a lot of the e-safety work we have been covering this half term in our computing topic and Dave from d:side was impressed with our responses and our overall knowledge of this important safety issue. Well done, Year 2!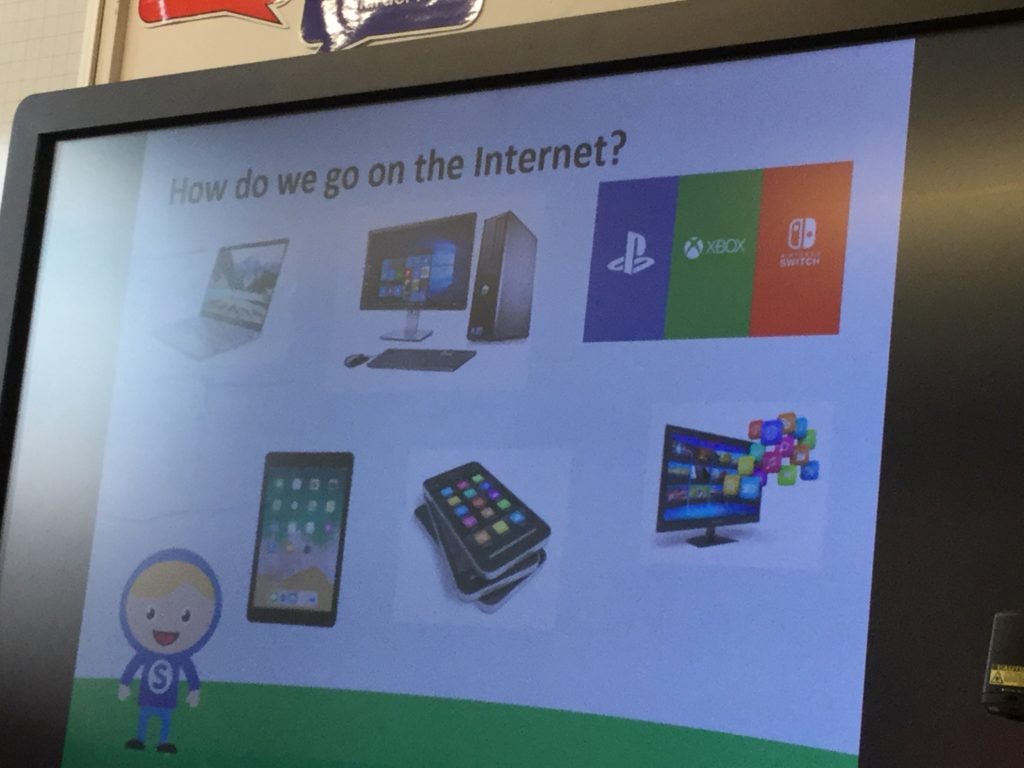 Rufus impressed us with his knowledge of the PEGI games rating system.
Finally, we had to decide what to do in different situations and explain our decision.