Our weekly message (18 September 2020)
Posted on 18 September 2020 by Mr Roundtree
Well, we've made it to the end of Week 2 without having to temporarily close down a class or even the whole school. Sadly, quite a few local schools haven't been so fortunate. Whilst the government is determined that primary schools remain open in any form of lockdown (and we absolutely share this determination), please do continue to be really careful:
hands – wash your hands regularly and for 20 seconds
face – wear a face covering in indoor settings where social distancing may be difficult, and where you will come into contact with people you do not normally meet.
space – stay 2 metres apart from people you do not live with where possible, or 1 metre with extra precautions in place (such as wearing face coverings or increasing ventilation indoors), and stick to the rule of six, too
Letter from Leeds City Council
This letter from Councillor Saleem Tariq, OBE (Director, Children and Families) and Jonathan Pryor (Executive Member for Learning and Skills) is for you. Please read it. It includes three important ways to support you, your child and us to stay safe.
Home learning
Your child might have to self-isolate. This might be because someone in the family is displaying symptoms or if they've had a test and it's positive (which means the person has Covid-19). It might be because someone in their bubble at school has a confirmed case.
We've been working hard to set up a way to support your child at home. If your child has to self-isolate, our teachers are starting to provide an overview of the teaching and learning for the week ahead. It's still early days, but check out the new Home Learning page in our Learn More section.
Covid-19 tests and symptoms
Getting a Covid-19 test has proved a challenge for many this week. We've heard that a batch of available slots become available at different points during the day, so keep trying throughout the day (we're told trying for slots after 8pm might be more successful, so don't give up towards the end of the day).
Earlier in the week (14.09.20), we reminded you of the Covid-19 symptoms and made the distinction between a common cold and Covid-19. This BBC article really helps to explain the difference well. We especially like this table…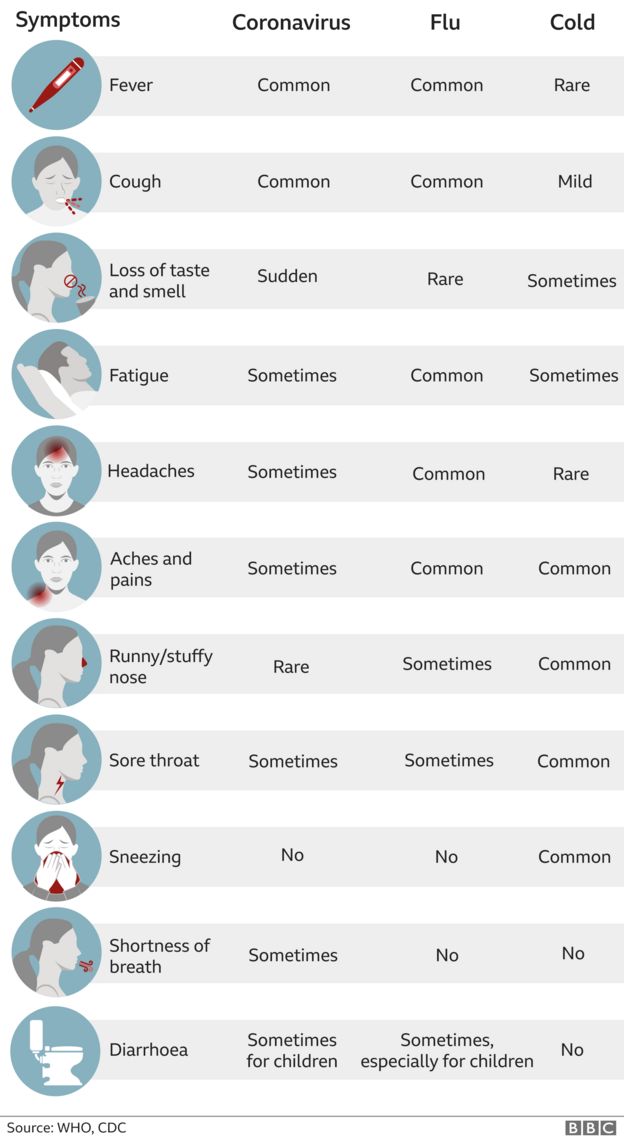 Newsletters
Very many of you have told us how much you appreciate the communication from school in the last few months – thank you.
In these busy times, we're going to trial not sending home half-termly newsletters. There are quite a few drawbacks with paper copies of the newsletters, including:
it uses a lot of paper – not good for the environment
it costs a lot – the costs for printing are high and continue to increase
it takes up a lot of time – especially for people in the school office (who are currently busier than ever with tasks related to Covid-19) and for teachers who are working on home learning for children self-isolating
Instead, teachers will continue to post lots of class news and school leaders will continue to send messages such as this one.
This is a trial for the next few half-terms. During the trial, please do send us your comments and concerns – speak to the Head of School or drop us an email: headofmoortown@spherefederation.org
And finally…
…this week, here's the latest edition of the Leeds and West Yorkshire Families magazine. This was a popular addition to our daily messages before summer. In this edition, we especially like the 18 recommended new books and the face-to-face/virtual classes and clubs…
Keep talking to us if you've any questions, comments or concerns. Have a really good weekend, staying as happy and healthy and safe as you all can be.