20 April 2020: Home learning
Welcome back, everyone!
A word from Miss Wilson…
Morning, guys! Hope you all had a great "break" and you're keeping happy and healthy in this month-long-Sunday we're currently experiencing. It's been amazing hearing from you all and seeing what you've been getting up to! I've been enjoying the sun, PE with Joe Wicks and catching up with family and friends over video chat, doing a few quizzes! Email me (jenwilson@spherefederation.org) to let me know what you've been doing – pictures, too, would be awesome!
A word from Mr Wain…
Happy Monday, everyone! I hope you have all had a fantastic Easter 'break' and have managed to get up to lots of fun things! I hope you are all doing well and please feel free to email me sharing some of the things that you've been up to during our break!

I've been extremely thankful for the lovely weather we've had – I've been in the garden a lot: reading, listening to music and kicking my football about!

Please use it to email me with any questions you have about any of our learning or just to share what you have been up to!

Keep happy and healthy,

Mr Wain
Ok, let's get started! Today's tasks are maths, writing and reading.
Y6 Maths – LO: four operations
Click here for today's questions. Write the answers in your home learning book. If you've forgotten some of the ideas, your CGP books might help. Remember, you can email me if you're still unsure.
Challenge
Choose one of the problems and write your own similar question. Send me a photo of it for me to have a go!
Y5 Maths – LO: calculate perimeter
Today's learning is all about the perimeter of shapes. The perimeter of a shape is the length of the outside of the whole shape eg: a square where each side is 2cm – the perimeter would be 8cm.
Try your best and if you have any questions, please email me and I will be happy to help!
1)
2)
3)
How many different regular shapes can you make with a perimeter of 24cm?
4)
How many different irregular shapes can you make with a perimeter of 13cm?
Using the squares in your book, draw a picture of your choice and calculate the perimeter of it.
Y5/Y6 Writing – LO: ENPs
Today's task involves writing some expanded noun phrases (ENPs) to describe things in and around your home.
Let's recap what an ENP is.
Step 1: Have a look around. What nouns (a person, place or thing) can you see?
eg: table
Step 2: Make the noun into a noun phrase. We can do this by adding a determiner such as the.
eg: the table
*

Note that we don't always want our noun phrase to start with the – this can get boring!*

Here are some alternative determiners:

five

tables,

lots of

tables,

this

table,

his

table
Step 3: Make our noun phrase into an expanded noun phrase. We can do this in three different ways:
a) add an adjective: the rustic table
b) add a preposition: the table below the mirror
c) add both: the rustic table below the mirror
Your task is to write 10 ENPs about nouns in and around your house. Next, write them in complete sentences like the one below.
Around twenty years old now, the rustic table sat, looking tired, below the bright mirror.
Play around with the ENPs you have written – write them in a different way. Which way sounds better?
eg: The rustic table, around twenty years old now, looking tired, sat below the bright mirror… could become…Sitting below the bright mirror, there was a rustic table, around twenty years old now, looking tired.
Please, by all means, email me if you have any questions or if you would like to share the learning you have done!
Reading
This week's reading centres around a text called The Cave. Your learning today is a mix of retrieval and inference.
First, you should read the text. Then, your first task is to draw and label a picture of Mary. You have done this before in your reading lessons at school. If you're feeling arty, you could draw an actual picture of Mary or you could draw an outline (like a Gingerbread person). Around the outside of your person, you should label it with things from the text. This could be facts (eg her toenails are painted) or it could be inferences you've made about her personality (eg I think she's brave because…).
Your second task is to imagine you are Mary when she realises that she is in a cave (towards the end of page 1). Your task is to draw what she can see around her – remember this isn't an art lesson. Once you've drawn everything, use evidence from the text to label your picture. For example, you could label the floor as 'highly uneven, but largely flat'.
For a challenge, you could write either a short setting description, or a short character description (or both!). Whichever challenge you choose, remember to use evidence from the text and send me a photo of it if you like! You might even star in #HoHLF!
Easter home learning
As it's the Easter holidays, we're taking a break from the daily home learning tasks. Instead, here are a range of activities that you might like to try over the two weeks. The tasks are creative and are designed to allow children the opportunity to enjoy some different learning, perhaps alongside family members. A few key points…
The list will be the same across year groups, meaning if you've more than one child, they might work on it together in some way.
Some of the tasks can take a bit longer, like a mini-project, and others match Creative homework tasks.
You can encourage your child to do some or all of the activities – they're all optional.
During this time, you can still email your child's class teacher about the home learning, although they may not respond as quickly as they have been doing.
Teachers will return to daily home learning tasks on Monday 20 April.
Art Attack
Andy Goldsworthy is a British artist who creates art using things he can find in nature. The artwork shown here was created using different leaf types and creating a pattern. He creates his art outside as he likes the fact that it's temporary and won't be around for long!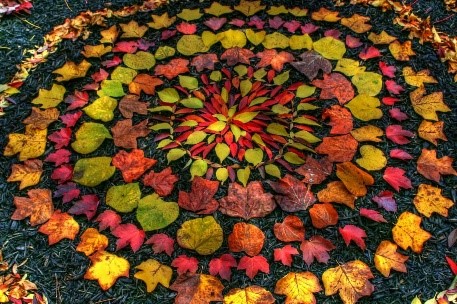 Create your own piece of art using different materials you can find around your home or in the garden. You could even create some 'rubbish art' using only items that have been used and would be thrown away or recycled.
Take some photographs and send them to your teachers.
Hunted
Create your own treasure hunt with cryptic clues for your family members to complete. Make the clues as tricky as you can. What could be the prize for the winning hunter? Maybe, this could tie in with a family Easter egg hunt.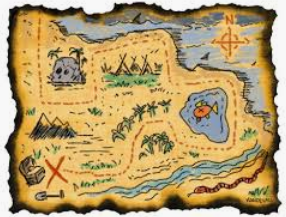 Secret Message
Create your own invisible ink.
Using a spoon, mix water and lemon juice. Dip a cotton bud into the mixture and write a message onto the white paper. Wait for the juice to dry so your message becomes completely invisible. When you are ready to read your secret message or show it to someone else, heat the paper by holding it close to a light bulb – be careful: maybe ask an adult to do this part. As the mixture heats up, your message should reappear so people can read it again.
Alternatively, the same result can be achieved by writing the message on white paper with a white candle or crayon. Then, paint over the message using coloured paint to reveal the writing.
For a challenge, come up with your own way of making invisible ink and try it out on your family.
'Board' Silly
Design and create your own board game for you and your family to play – perhaps play some existing board games first to research ideas.
There are a few key things to think about:
What will your theme be?
Will there be any 'snakes' or 'ladders' style elements?
Do you need to make a dice using a cube net?
Will there be any extra challenges or forfeits if you land on certain numbers?
Enjoy your games!
Extreme Reading
Reading is a great way to relax and learn about the world around us; also, reading regularly can help us to stay happy and healthy. This challenge is all about making reading even more fun. We'd love to know how many places you can read in. Try to read in a different place each day. Take photos or draw a picture of you doing it, if you can.
You could read…
in a den that you've made
up a tree
under the bed/table
to the dog/cat
looking in a mirror
Stay safe and send your class teacher some pictures.
Come Dine/Bake with Me
Have your very own family 'Come Dine With Me' experience. Each family member could cook a meal or a course and then you must score each other out of ten. Similarly, each family member could bake something and you could all have a tasting after where you give points (like on Great British Bake Off). You don't have to work on your own – you could help an adult.
Who will win?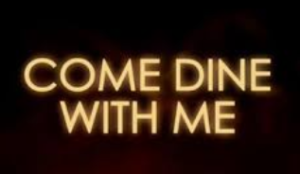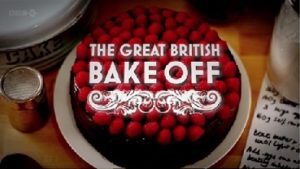 Den Building
Who doesn't love making a den? Either in your house, or in your garden, spend time building a den and enjoy some time relaxing in it – if there's more than one of you, you could make it a competition. Use whatever materials you can find and see how creative you can get.
You could also read in it and combine this challenge with the 'Extreme Reading' one.
Get Ya Body Movin'
Staying physically active plays a crucial role in keeping us happy and healthy; it boosts our mental and emotional health, too. This task has three options – all of which are designed to get people moving during the holidays. You could include your family as well.
Option A: Create your own 'Ninja Warrior' style challenges in the garden or your house. Try to include a range of activities that include jumping, balancing, stretching, climbing and, if you're feeling brave, water. The adults in your family will love a water challenge.
Option B: Create your own Joe Wicks style workout video. You could do it with your family or film yourself and send it to your friends. You might like to check out Joe Wicks' YouTube channel for inspiration.
Option C: Choose your favourite song and create your own 'Wake Up Shake Up' (WUSU) dance routine. Again, you could lead this for your family to join in or film yourself and send it to friends or other family members. This'll be a great way to get everyone dancing.
03 April 2020: Home learning – answers
Here are Friday's answers:
Y5 Maths:
6/8 or 3/4
6/6 or 1 whole
10/3 or 3 and 1/3
7/8
5/8
9/10
7/12
5/9
9/15 or 3/5

Challenge:
Amir ate 8/12
Whitney ate 3/12

You could have simplified each amount to:
Amir ate 2/3
Whitney ate 1/4
Y6 Maths: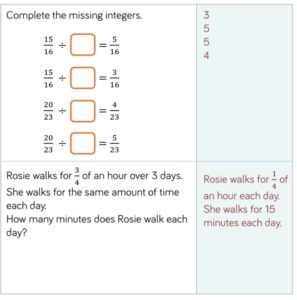 03 April 2020: Home learning
02 April 2020: Answers
Y5 Maths:
3.
Y6 Maths:
Y5 and Y6 Reading:
Across
3. feat
6. rehabilitation
7. metres
Down
1. dribbling
2. volunteers
3. fortunately
4. practising
5. mirrored
Y5 and Y6 writing:
tion or sion?
ambition
infection
competition
persuasion
exaggeration
interruption
suggestion
profession
Today's learning…
Y5 maths: LO: add fractions

Challenge:

Y6 maths LO: dividing fractions


Challenge:

Year 5 and 6 reading: LO: retrieval
Today's task is to read back through the FirstNews newspaper from Wednesday and retrieve information to fill in the boxes below. You will need to find:
page number
section
what the story is about

for eight different articles
Year 5 and 6 writing – LO: describe and ask questions
1. Re-read this letter from Odd. It is the most recent letter we have received and we have read it in class.
Your task is to write a reply to Odd and describe how the past two weeks have been learning from home and what is going on in the world right now.
Use Odd's letter to help you set your letter out.
Finally, within your letter, you must ask Odd three questions about Vikings that you want to find out.
Challenge:
Google your questions and see if you can find out the answer – let me know if you find out anything interesting!
02 April 2020: Home learning
Morning, everyone!
I hope that you are all keeping safe and well.
Here are yesterday's maths answers:
Y5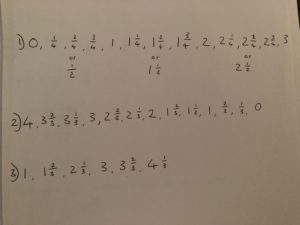 Y6
Here are today's tasks:
Year 5 Maths – LO: compare fractions

2. Use common denominators to compare 1/3 and 2/5
*EXAMPLE 2/5 and 2/3 become…
6/15 and 10/15
2/3 is bigger by 4/15*
3.
Challenge:
Year 6 Maths – LO: multiply fractions
Challenge: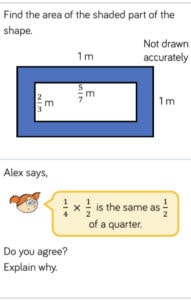 Year 5 and 6 Reading: LO: retrieval
Your task today is to read the text:
Then, once you have read it, have a go at the following crossword!
Year 5 and 6 Writing: LO: suffixes – tion
Finally, write a silly sentence for each of our focus words today.
As always, if you have any questions about any of the learning, please don't hesitate to send me an email.
01 April 2020: Home learning
Morning, everyone!
April already – where does the time go?
A word from Mr Wain…
Hello again, everyone! I just wanted to say thank you for all the lovely emails you have sent – you have all been keeping really busy doing loads of fun and exciting stuff! From origami hats for pets to practising Pogo-stick skills, I've been amazed!
I myself have been exercising regularly using things around my home – resourceful! I've also been practising on the piano, refreshing my German speaking skills and baking cookies (inspired by you lot!) see below:
To the moment you've all been waiting for…
#HoHLF – Head over to the class news section of the website to check out our very first Hall of (Home Learning) Fame – congratulations to all of you who have claimed your place on the legendary, first-ever #HoHLF! 
Keep safe and well guys and keep spreading the positivity! Remember, I'm only an email away at: oliwain@spherefederation.org
A word from Miss Wilson…
Hi guys! Hope you're all doing well and you're not missing school too badly.
Thanks to everyone who sent an email updating me with what you've been up to. There were so many with such detail so I'm sorry if your reply took a little while! It was great to see the fab things you've been doing including some brilliantly creative learning.
Check the class news page for Y6 for the grand opening of the Hall of (Home Learning) Fame and congratulations to all who have nabbed a highly coveted place on the list!!!
I've been keeping busy with walks/cycles around Roundhay Park, a 1000 piece jigsaw puzzle (don't knock it until you've tried it) and honing my FIFA skills – although, I am the second best out of a two person household. This time away from school seems to have flown for me and I think it's down to a positive mindset and keeping busy. If you're feeling lonely, reach out to someone and talk! If you're feeling great, reach out to someone and spread the positivity!
Take care, guys!
Now, to today's learning…
Year 5 Maths – LO: number sequences
Today's learning is all about counting in fractions.
Challenge:
Year 6 Maths – LO: subtracting fractions
Challenge: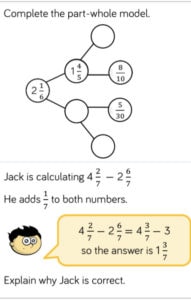 Year 5 and 6 Reading – FirstNews
Today's task for reading is to read the following FirstNews paper! Click here to access it: FirstNews paper – Wednesday.
Like we do in class, you could discuss your favourite articles with people in your home, research something that has caught your interest further, or simply read for pleasure.
It would be really cool if you could share your favourite articles with us and why you liked them!
Year 5 and 6 Writing – LO: audience and purpose
Today's writing task is to write to persuade.
This is to convince someone to do or think something/change their mind about something.
You need to have a think about something that you have done at home over the last few weeks, have just started recently or are planning to start soon.
This could be: baking, exercising, practising an instrument, practising a language skill, practising a sport (like kickboxing), speaking with family members over FaceTime, speaking with friends, playing a game, meditating etc…
Let's say that you have been practising an instrument. You need to convince the reader that during this uncertain time, the one thing they must do is to practise an instrument, too. Whatever you want to persuade your reader about, you have to write in a persuasive way by providing benefits they can't argue with!
Remember back to when we wrote persuasively in class:
Y5 – We wrote to Mrs Weekes persuading her about what to do with the plot of land behind school.
Y6 – We wrote to Theresa Villiers about stopping the use of palm oil.
R2s for persuasive writing:
Formal language: I implore you/without a doubt/although…I firmly believe that…/
Flattery: Surely someone as forward thinking as yourself would agree that…
Rhetorical questions: Do you not want to become impress your friends and family with your new skill?
Facts: these could be found by doing some research
Opinions: be careful – we want the reader to take this seriously -As a result of practising the violin, I have experienced great joy and pleasure
Can you include any of the following, too:
Parenthesis:

– , ( )

Relative Clause:

Cycling, which is my favourite hobby, is a great way to keep healthy.

Colons to introduce a list:

Cycling, which is my favourite hobby, has many benefits: increased cardiovascular fitness, increased muscle strength, improved posture and reduced stress.

Semi colons to separate items in a list:

Cycling, which is my favourite hobby, has many benefits: increased cardiovascular, muscle and joint fitness; increased posture, coordination and mental well-being; and opportunities for fresh air.
As always, if you have any questions about any of the learning, please don't think twice about sending a quick email and we will try our best to help you!
Keep well and stay safe –  good luck!
30 March 2020: Home learning – answers
Year 5 and 6 Reading – Monday's answers
You can find the answers for the FirstNews comprehension by clicking this link: comprehension answers to Monday's task
Year 5 Maths – Monday's answers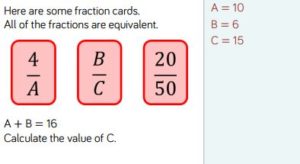 Year 6 Maths – Answers
31 March 2020: Home learning
Morning, everyone!
Thank you for sending over emails telling us what you have been up to and how you are – it was really lovely to hear from you!
If you haven't done so already, don't worry! Feel free to let us know what you've been up to and how you are by sending an email.
It seems the Joe Wicks workouts, baking treats – such as scones – (which has inspired me to do the same) and using Duolingo to practise language skills have been very popular; keep it up!
Today's tasks…
Year 5 Maths – LO: improper fractions to mixed numbers
Challenge:
Year 6 Maths – LO: adding fractions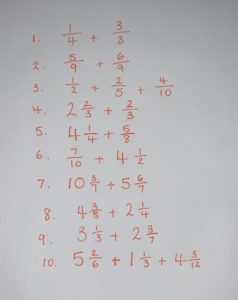 Challenge:
Year 5 and 6 Reading – LO: FirstNews debate
Today's reading task is to conduct a debate based around the question:
Should the government do more to reduce food waste?
By clicking on this link: First News debate – Tuesday, you will be able to access the information based around our question.
Here's what you need to do:
First, click on the link to open up the document.
Once this is open, you will read through the different sections which are:
background information
facts and figures
environmental impact
individual/government action
arguments for and against the question
After you have read through these sections, you will be presented with a series of question cards (this is found on the last page).
These question cards are to be discussed with somebody in your home. If this isn't feasible, then you could write down your thoughts in your home learning book.
R2s for a debate:
Form your arguments based on the information provided
Listen to any opposing arguments with respect
Don't interrupt – wait your turn to speak
Try your best to speak clearly and confidently – this is a great skill to practise
Have fun!
Here are some sentence openers to help you form answers to the questions:
Year 5 and 6 Geography LO: 8 points of a compass
Let's journey back to our topic before Christmas: Geography – Where in the World?
Today you will be creating your own treasure hunt. This could be given to someone else in your family or for you to complete yourself!
Your task is to create an algorithm, that, if followed, will lead to a piece of treasure hidden somewhere in your home!
However, when creating your algorithm you must use points of a compass such as 'north, north east, east, south east, south etc…'.
Here are a few example steps in an algorithm:
Starting next to the front door, move north 5 steps.
Now you're here, move north-east 6 steps.
Turn so that you are facing west. Move 8 steps.
Although you will need use of a compass in order to create your algorithm with north, north east, east, south east, south etc…, if you don't have access to one, you can make up and agree on these points in your home.
As always, we would love to see how you've got on with any of the learning you have done!
Good luck, everyone!
30 March 2020: Home learning
Morning, everyone! Hope you've had a good weekend!
Week two already – let's do this!
Your first task of Home Learning Week Two is to email your teacher! We want to know what you've been getting up to, how you are and if you've been doing anything fun or one of these crazy challenges floating around!
This week, you could win a chance to feature in the Hall of (Home Learning) Fame – #HoHLF – over on our class news page.
All you have to do is simply send in progress of what you've been doing and how you're keeping happy and healthy! Plus, it really brightens our day – thanks, guys, and good luck!
Right, let's get down to the three tasks…
Y5 Maths – LO: equivalent fractions
Today we are venturing back to the start of this half term and looking at equivalent fractions – fractions that have the same value but look different.(e.g. 1/2 = 2/4)
Challenge:
Year 6 Maths – LO: compare and order fractions
Challenge:
Year 5 & 6 Reading – LO: comprehension
Your learning today is a comprehension task.
You should read the FirstNews task by clicking on this link: FirstNews comprehension – Monday (it will open as a separate page in your browser when you click the link). Once you've read it, answer the questions on page 2 – these questions will help you practice a range of reading skills.
Challenge 1: create your own questions for someone else to answer.
Challenge 2: ask someone in your house to help – they'll need to be able to read so maybe not your pet dog or your favourite teddy bear. One of you is going to play the role of a 'journalist'. The other person will play the role of an 'expert'. The journalist should ask the expert questions that they can answer using the text. The expert uses the text to answer them. You could swap roles, too. Why not go BIG and put on a different voice, dress up or use a hairbrush as a microphone. You could even film it and send it in to us!
Year 5 & 6 Science – LO: materials and their properties
Task 2:
Email a picture of yourself to your teacher with your chosen object.
The more obscure the object (with correctly identified properties), the better your chance of possibly featuring on our #HoHLF – good luck!
27 March 2020: answers
Y6 Maths
212,888
68
81.015
-72
486,266
109.705
179,200
367,470
Y5 Maths
Writing
"What are you doing Thor?" cried Loki.
A laughing Thor replied,"What does it look like?"
"Well, dancing, yes!" said Loki, also laughing now. "But only you're in your underwear!"