Cross country stars
*UPDATE* Four of our Year 3 runners have qualified for the Leeds School Games cross country final!
On Friday, twenty two Key Stage 2 children took part in the Leeds North East School Games Cross Country festival at Roundhay High School attended by 900 pupils.
We had a great start from our Year 3 runners with 4 children coming in the top 10! After that, we saw some excellent efforts from the rest of the children throughout the afternoon with great support and encouragement from the other pupils.
Well done to all the children who took part and represented the school. We are sure there will be some qualifiers for the next race, the Leeds final. Watch this space!
Thank you to the parents who came along to help and support at this event.
It was a brilliant event. The Team Moortown spirit was very strong.
If you're child would like to take part in cross country, have a look at our physical activity guide for details of local running clubs and junior Park Runs.
We are artists!
This term in topic, we are artists.
Our two featured artists for this half term are Martha McDonald Napaltjarri and Wassily Kandinsky.
During our first lesson of this topic, we used an atlas to find where both of these artists were born.
Living and Learning: new school charity
Every year, we vote for a new school charity to support and this week is the start of the selection process.
Our new charity will replace our current school charity St Gemma's Hospice. An amazing £1500 has been raised for this great, local cause.
Whole school homework this week is to consider the following shortlist of charities.
The Children's Heart Surgery Fund
The main objective of the charity is to enhance the quality of care and support available to babies, young children and adult congenital cardiac patients, who are treated at the Leeds Congenital Heart Unit, based at Leeds General Infirmary. https://www.chsf.org.uk
Zarach
We receive referrals through our network of schools. We deliver a bed bundle for every child in the household that requires it; this includes a brand-new Bed, Mattress, Duvet, Pillow, Bed Sheets, Pyjamas and Hygiene Kit. We work with local partners to include Food Parcels and, if needed, a school uniform. We can also mediate between families and their support services, as well as making referrals. https://zarach.org/
Leeds Hospitals Charity
To further any charitable purpose or purposes relating to the general or any specific purposes of Leeds Teaching Hospital Trust or the purposes of the National Health Service. https://www.leedshospitalscharity.org.uk
Simon on the Streets
Objectives are to: 1) prevent and relieve hardship and need and distress amongst those who are homeless and rootless by the provision of practical and emotional support, in particular but not exclusively to those who are sleeping rough or who are unwilling or unable to accept existing provision; 2) educate the public concerning the problems of social isolation and homelessness. https://simononthestreets.co.uk/
Trussell Trust
The Trussell Trust supports a nationwide network of food banks and together we provide emergency food and support to people locked in poverty, and campaign for change to end the need for food banks in the UK. www.trusselltrust.org
Mind (The National Association for Mental Health)
We provide information and support, campaign to improve policy and attitudes and, in partnership with independent local Minds, develop and provide local services. https://www.mind.org.uk/
The charities will be reviewed in class on Thursday 23 November. Each class will vote for one charity which will be brought to the Junior Leadership Team who will have the final vote on Friday 24 November.
Living and learning: Me and my money
Last week, Year 4 took part in our first themed week of the year – me and my money.
Over the course of the week, we had a variety of sessions where we learnt a lot about money, spending, prices and saving. We also had some visitors in to help us with our learning. Here's what we got up to:
A teacher from Allerton Grange spoke to us about the different career paths we could take when we are older. We had fun using different props to think of as many potential jobs to do with that item as we could!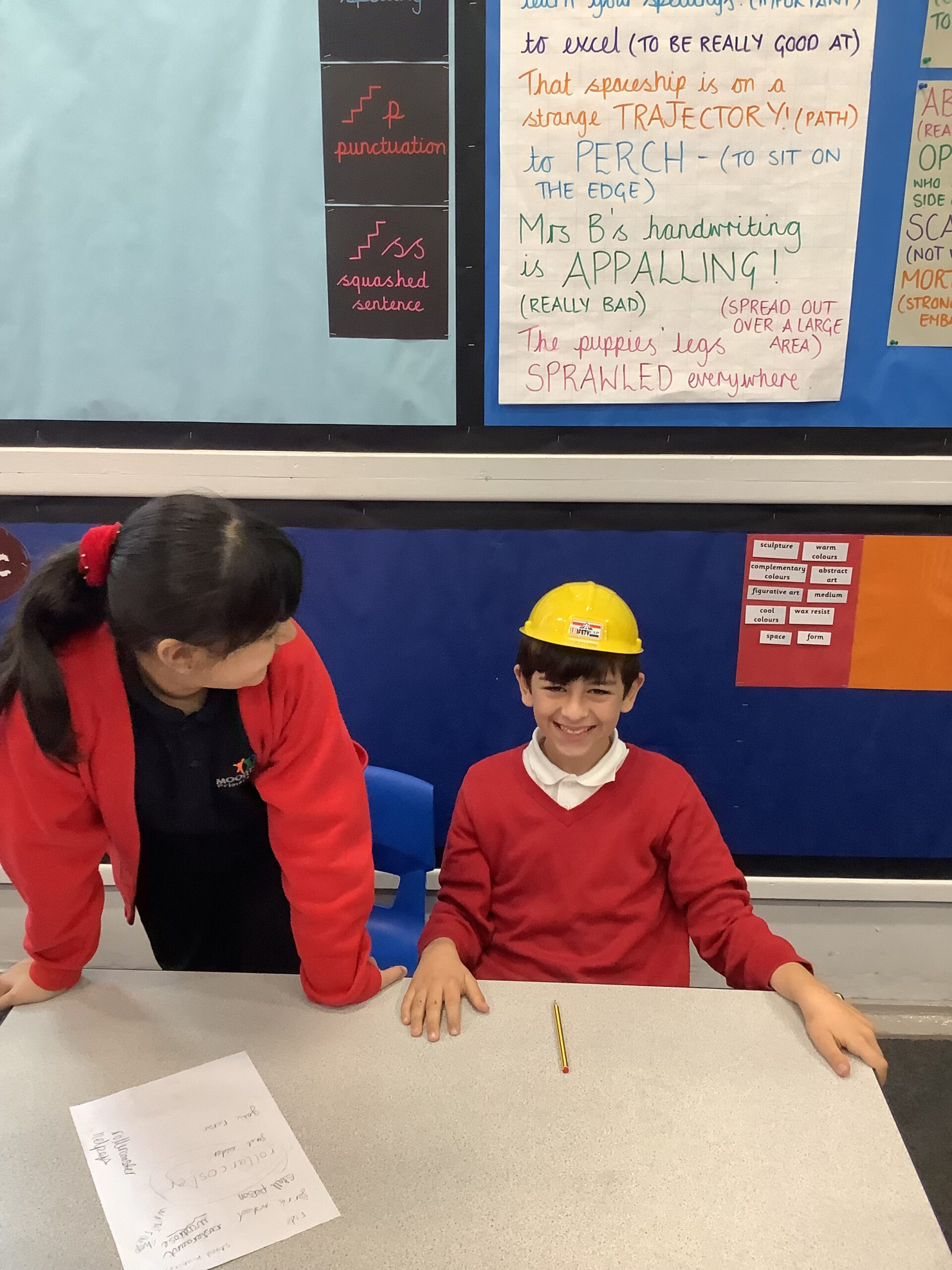 On Wednesday, we had a visitor from Natwest who needed our help solving a fraud case! We needed to think like detectives and unpick a range of sources to crack the case. We are now experts in how to keep our personal information and money safe and what scams to look out for!
On Friday, the whole school ventured into the playground to complete our penny trail. We had so many 1 and 2ps that we ended up doubling and tripling up our coins!
Year 4 personally raised £7.04 which is an amazing effort. Thank you to everyone who contributed!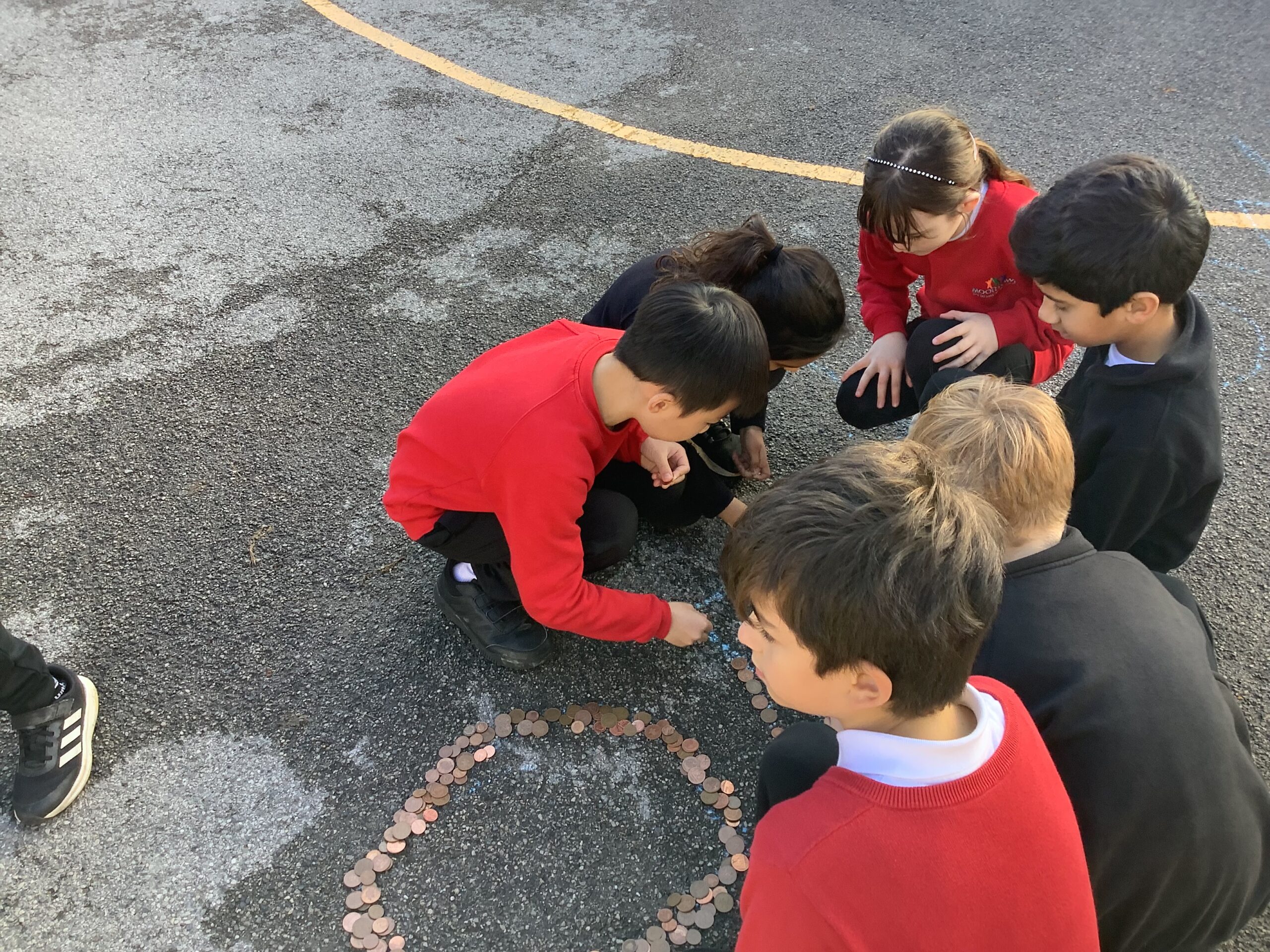 Help at home by thinking of different items that you would like and and decide: Is it a need or a want?
Leeds Schools Sports Association Saturday morning cross country race
Key Stage 2 children are invited to compete in an upcoming cross country race as part of the Leeds Schools Athletics Association cross country programme of Saturday morning races. Children will compete against pupils from other Leeds schools.
The race will take place on Saturday 25th November at Wharfe Meadows Park, Farnley Lane, Otley, LS21 2RW from 10am.
Please note, parents/carers are responsible for taking and supervising their child/children at the event. There will be a parent representative at the event.
There are opportunities for Year 3 and 4 girls and boys (under 9) to race 900m and Year 5 and 6 girls and boys (under 11) to race 1500m. Once your child has completed their race, you are free to leave the event.
Please sign up by giving consent online or ask at the office if you would like further information about the race.
Living and Learning: anti-bullying day and odd socks day
On Monday, all children will be learning about bullying and how to STOP bullying as part of the national antibullying week.
Our Junior Leadership Team have recently reviewed our bullying definition. As part of this, we use two STOP acronyms: Several Times On Purpose Start Telling Other People – one's a definition of bullying and the other's a solution.
On Monday, we will also be taking part in Odd Socks Day which celebrates that we're all unique. Children are invited to wear odd socks to school, marking the fact we're all different in some way.
Odd socks day sends an important message to pupils that they should be allowed to be themselves, free from bullying. It helps us celebrate anti-bullying day in a fun and positive way.
Help at home: Talk about our school definition of bullying and the differences between falling out and bullying, and between a one-off situation and something that's happened more than once.
Me and My Money week – school charity donations
Donating money is one choice people might make when using their money.
As part of our Me and My Money themed week, we welcomed visitors from St Gemma's Hospice, our current school charity, to hear how they have been using our donations over this year.
We have raised a staggering £1500 across the year so thank you for all of these donations. St Gemma's Hospice are very grateful for this support.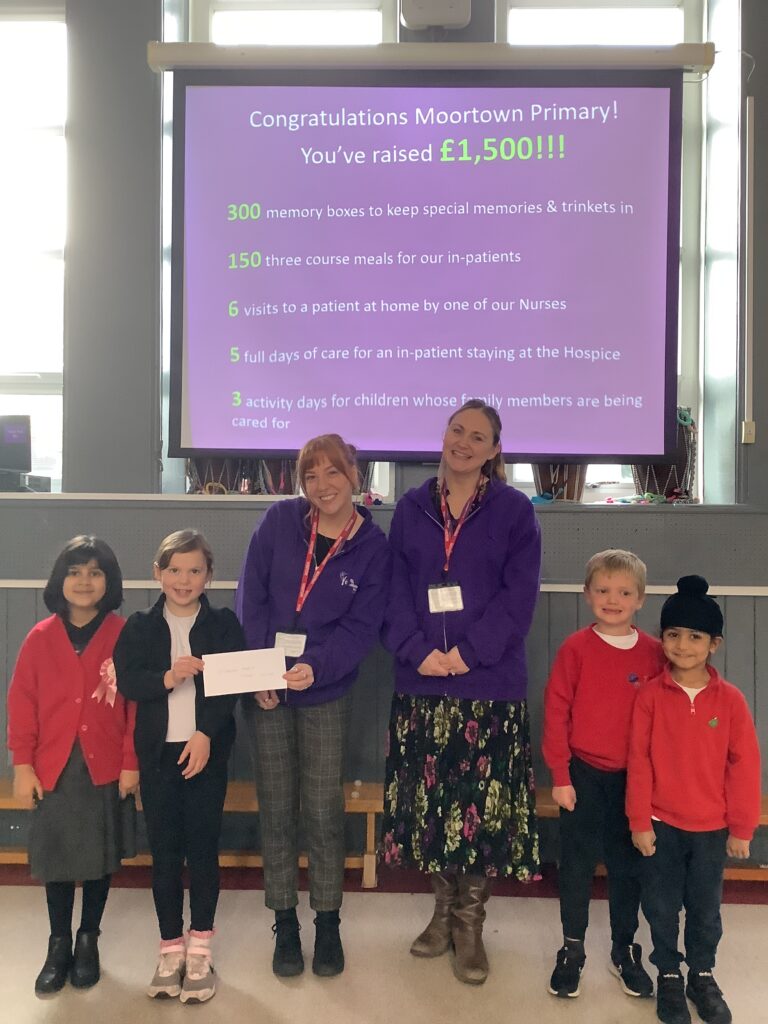 There is one more way we can donate money this week and this is by bringing any spare 1ps or 2ps into class to deposit in each class' saving jar.
On Friday, we shall be having a money trail with all the coins donated so please bring any spare change before then.
Here are Year 2 counting their coins so far.
Living and Learning: democracy
Year 4 have been considering what is democracy and how we can become involved in democratic decisions.
Democracy, one of the British Values, means 'rule by the people'. It comes from the Greek words dêmos (people) and krátos (rule or strength).
We learnt about how democracy works in this country. This included learning about central and local government, what services government provide for the people and the role of political parties.
After that, we held our own democratic vote to elect our JLT members for this year.
Congratulations to our two new JLT members and well done to everyone who took part!
We are geographers!
To conclude our Geography topic this half term, Year 4 ventured into Moortown to conduct some fieldwork.
We collected data about how land is used in Moortown.
We plotted our route on a map and took photos of what we observed.
Our results concluded that the main land-uses in Moortown are residential, commercial and recreational.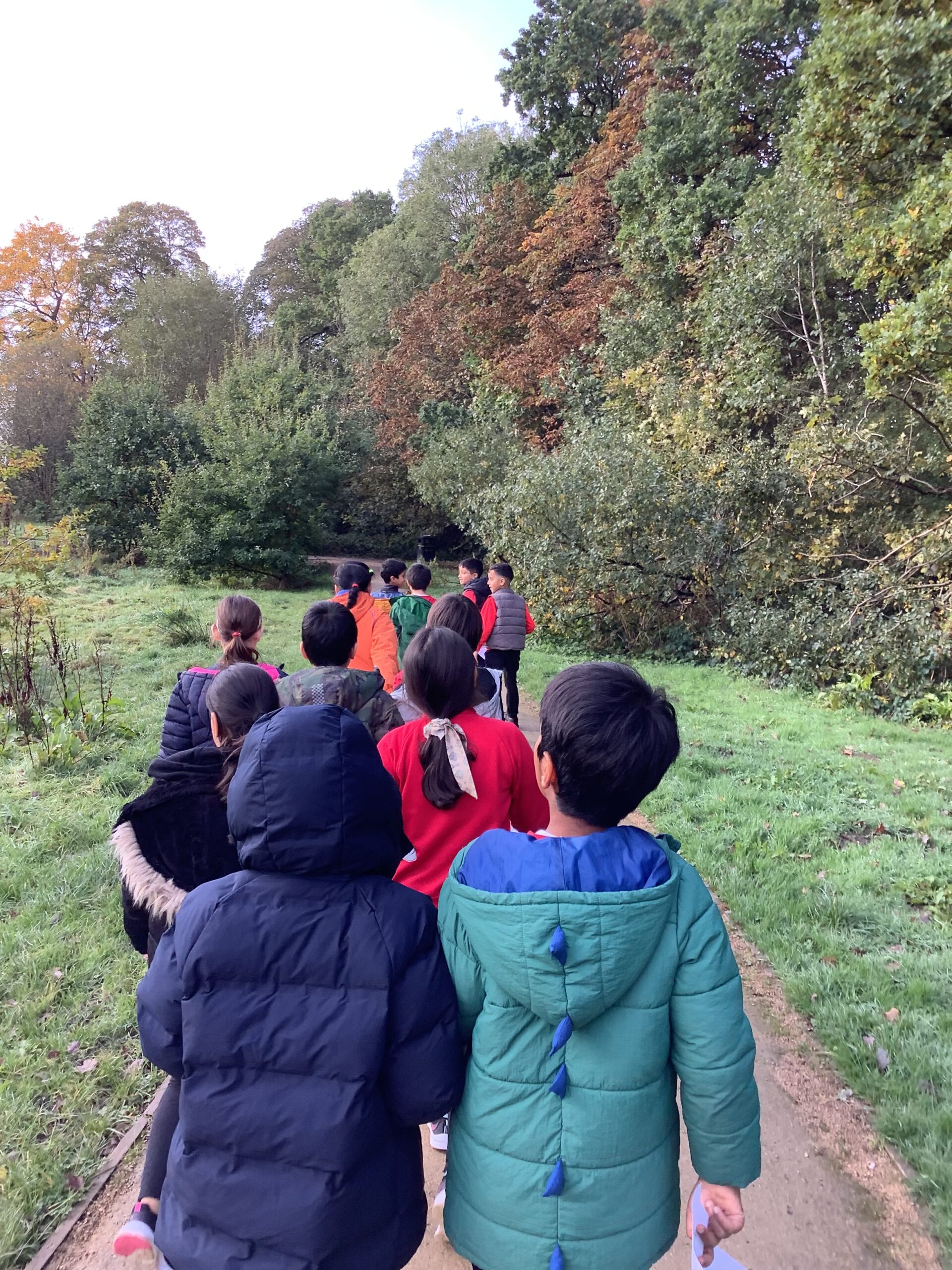 Help at home by asking your child what land-uses we found during our fieldwork!
We are readers!
This half term, teachers have been keeping an eye out for children impressing them with their reading.
In KS2, teachers were looking out for Reading Records where the weekly activity had been completed with time and care, book reviews had been done or challenges ticked off!
In KS1, teachers were looking for children who were putting the most effort into learning to read fluently.
Well done to our winners for this half term and welcome to the Library Team! They'll meet with Miss Wilson occasionally to share their ideas and help make decisions about our library.
Take a look at some of their fantastic efforts:
Did you know?
Those who read for pleasure…
Know more words
Are better writers
Have more empathy
Have better general knowledge
Have a better understanding of other cultures
Are better at making decisions
Do better in school generally!
Keep up the fantastic reading, everyone. There were so many people to choose from and you never know – it could be you next time!