Leeds Gymnastics Easter camps
Leeds Gymnastics, who run one of our after-school clubs, are holding gym camps during the upcoming holidays. Contact them direct to book places.
School meals – parent/carer feedback and pupil voice
The School Council have recently discussed an idea we received from a parent about our school meals.  Currently, where there is a meal served with a side, such as curry and rice, the curry would be served on top of the rice.  The suggestion was made to have the curry served alongside the rice giving the children the choice to mix the two parts of their main meal if they wish.
The School Council held a vote to decide this democratically.  The result of the vote, nine votes to one, was to change to have the part of the meal served separately.  This has been fed back to the Catering Leeds kitchen team and will start immediately.
Thank you for your comments of how we can improve or make changes to our current meals.
A great start to the Big Pedal
After day one of the Big Pedal, we are 38th out of 500 schools in the small school category – the top school in Leeds! Brilliant news.  The leaderboard can be viewed via the Sustrans Big Pedal website.
Well done everyone – keep your active travel going, great for you and great for the environment.
Remember active travel counts as walking, park and stride, scooting and biking.  Supporter (parents/carers, siblings and staff) travel counts too.
Let's keep those numbers high for the rest of the week and hopefully we'll move up the leader board and be in with the chance to win prizes.
Three measly beans ….
Years 3 and 4 are almost there with the preparations for the production next week. The children have impressed us all with, learning  lines, acting skills  and superb singing. You are in for a treat!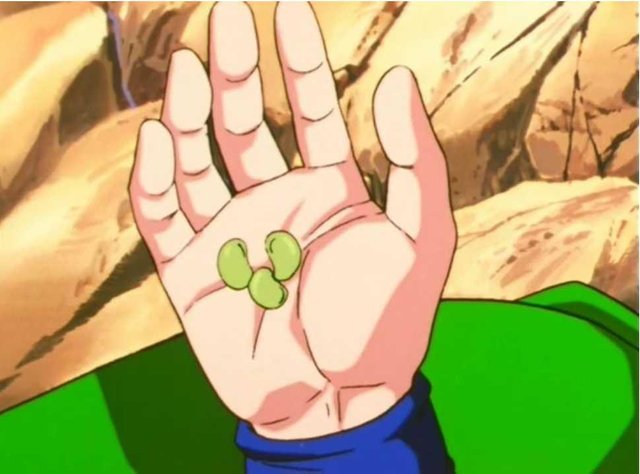 There are 2 performances next week. 
Tuesday 2pm and Wednesday 6pm (please can children arrive back at school for 5.30pm.)
Be ready for a little audience participation!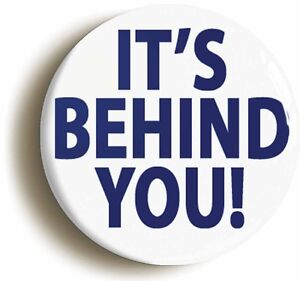 Moortown's Got Talent!
The final of Moortown's Got Talent was a great success last night with all of our finalists doing a fantastic doing (despite a few technical hitches).
Well done to everybody who took part and to all of those who auditioned.  We are very pleased to announce our two runners up: Juho and Kian. Juho showed us some fantastic martial arts and Kian identified the flags of 100 different countries!
And, the one you've all been waiting for, our winner! A huge congratulations to Isla, Bridget and Eleanor. They treated us to singing que sera sera along with some dancing. Well done!
Just one week until Big Pedal starts
It's just one week to the return of the Big Pedal.
We're looking forward to taking part in Sustrans Big Pedal 2019, the UK's largest inter-school cycling and scooting challenge, that inspires pupils, staff and parents to choose two (or three) wheels for their journey to school. We would love everyone to be involved.
For the first time, walking (and park and stride) will be counted alongside cycling and scooting. This year's Big Pedal will run for five days, from 25th March to 29th March.
On each day, schools compete to see who can get as many of their pupils, staff and parents cycling or scooting to school then our results will determine our final position in the national league table.
To help parents prepare, Sustrans has developed a handy free guide packed with advice, games and challenges to help with having a hassle-free cycle, walk or scoot to school.
Orienteering Competition
Yesterday, this heroic bunch of eight Y4 and Y5 pupils took part in an orienteering competition held at Wetherby High School.
Look at that for speed!
It was the Year 4's turn first! They worked in pairs (one dibber and one map reader) to navigate the course. Despite the blustery conditions, both pairs showed true grit and determination.  They finished the race in a brilliant 25 minutes.
Next up was the Y5 race.
Just like the Y4s, they never gave up and worked incredibly well as a team. Their time was a fantastic 18 minutes.
Well done to everyone who took part and I'd like to say a big thank you to the parents that came to support!
Help! We need your junk!
Mrs Bharath is Junk Modelling on Hobby Half Day this Friday.
If you have any clean empty boxes, tubes, cartons, plastic bottles lying around at home please drop them in at the Year 1 classroom by Thursday.
Thank you!
Cycling opportunities
Here are details of local cycling events due to be held in the Easter holiday.
Beginners Learn to Ride Sessions (FREE)
For non-riders aged 5 years and above
Tuesday 2nd April, Thursday 4th April and Tuesday 9th April – limited availability
At Carr Manor Community School (Secondary Phase)
Times: 9:30am, 10:45am, 12:30pm  and 13:45pm (Tues 2nd only)
Improvers Cycling Session (FREE)
For 'new' riders aged 5 years and above
Thursday 4th April
At Carr Manor Community School (Secondary Phase)
Time: 13:45pm
The Brownlee Centre will also be hosting a pop up school holiday ride.
Living and Learning: Body image and compliments
Using two volunteers, we began our lesson with a question:
Who looks the best?
This question initiated a class debate.
'They both look good.'
'They have different qualities.'
'It doesn't matter what they look like.'
'It's what's inside that is more important.'
'Each person is unique.'
Since body image can be linked to a person's self-esteem, teaching children to love their body is crucial to promoting a happy and positive attitude towards life. Body image describes our idea of how our body looks and how we think it is perceived by others. This can include our thoughts and feelings about our height, weight, shape, skin, colour, and our appearance and attractiveness.
'Body image is how people see you.' – Sakina
'Body image means that we are all different.' – Priya
'People comment on clothes and skin colours.' – Emma
'I think body image is the shape or form of your body.' – Harris
The class discussed that body image often focuses on the external aspect, specifically the way we look.
Following this, the children were asked to focus on their own talents. Every one of us has a gift or passion for something. Recognising and enhancing that passion or talent is important.
This led us to thinking about how it feels to receive a compliment. The children offered positive remarks to each other. We then discussed how it felt to hear these.
In our classroom, we have some compliment slips and it's great to see the children using them.