Living and Learning: Children's Mental Health Week
Set up by children's mental health charity Place2Be, Children's Mental Health Week shines a spotlight on the importance of children and young people's mental health. 
Young Minds is also a great source of information and support about young people's mental health.
Mental health forms part of our Living and Learning long term plan and we encourage pupils to look after their mental health as well as their physical health. This maybe through the use of mindfulness and calming down techniques, recognising their own and others' emotions and knowing how to seek help if needed. This guide shares some of the techniques we use.
In addition to Children's Mental Health Week, Every Mind Matters is a national mental health campaign from Public Health England.
D:side
Dave from d:side visited us this morning to talk about staying safe online.
We talked about how we can't believe everything we see online. We learnt that sometimes people might put something online which isn't true to get likes, shares, money or to change people's minds about something. This is called fake news.
We also talked about how we need to be really careful if we're sharing things online as, once it's online, it's very hard to remove.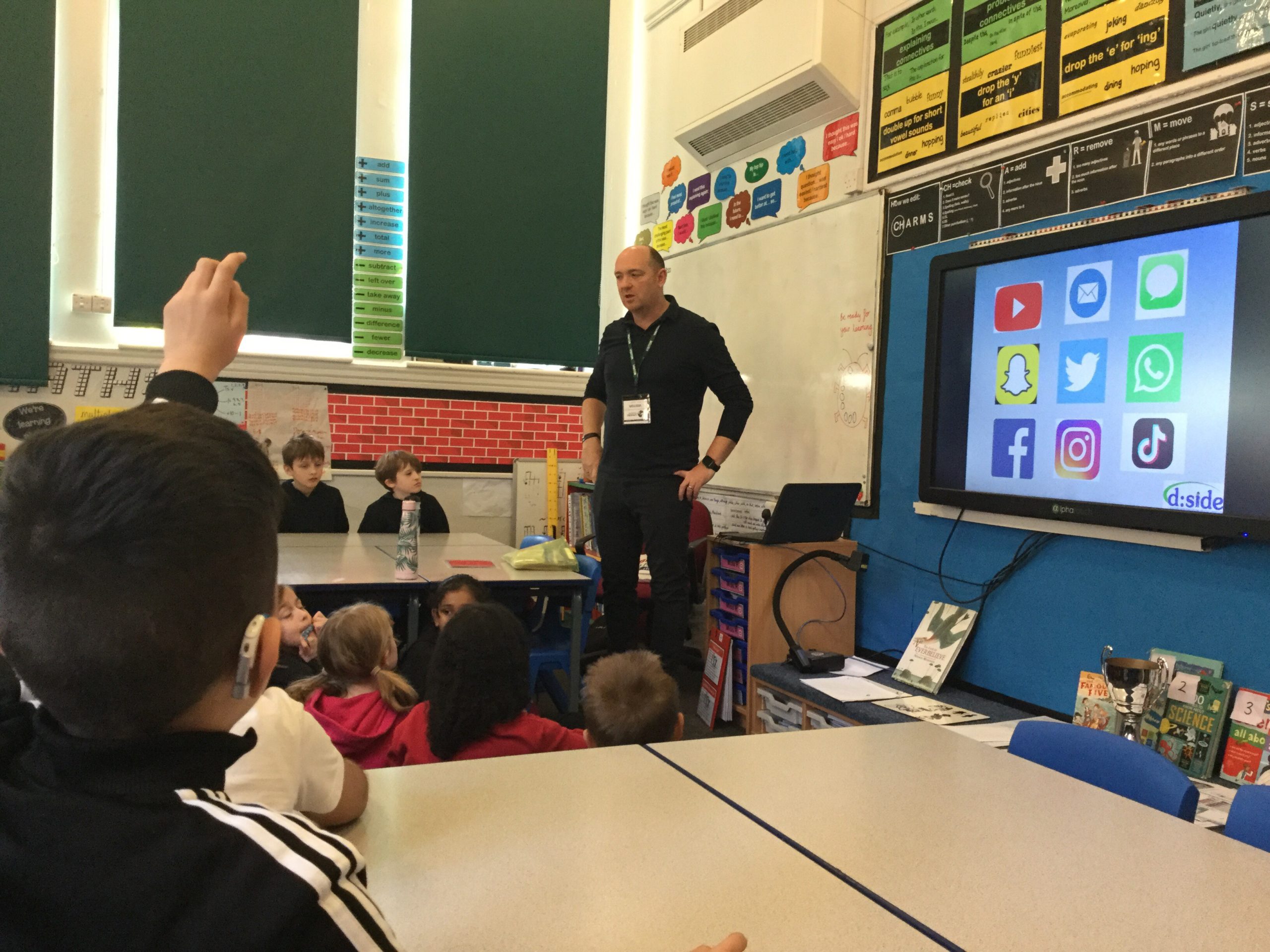 We also talked about different games and age-restrictions which tell us if a game is suitable for us to play or not. We also looked at some symbols we might see on games which tell us some of the content in the game which may not be suitable.
School Savings Club
The next School Savings Club paying in date is 03 February 2020 at 3.15-3.45pm.
The account is open to all children and it is free to set up. As there is not minimum deposit requirement, it is a great way for your child/children to begin to manage their own money and understand the importance of saving. We offer paying in sessions every half term where you can bring along any savings to be paid into your child's account.
As an extra incentive, Year 3 pupils who open an account, or who currently have an account, will be credited with £10.
If you're unable to attend in person, please hand in any money to be deposited to the office in a sealed envelope addressed to Mrs Tiffany.
Here are the remaining paying in dates for this year (the penultimate Monday of each half term).
To find out more about the accounts or if your child would like to open account, please enquire at the office.
Homework review: spelling
Each week, the children are expected to practise their spellings or complete a spelling activity. There will be a test on this week's spellings and here are some examples of what we thought was effective practice.
Homework review
As always, Year 4 shared their homework today. We enjoyed finding out what our friends had produced around the statement I can make things better. Some people thought about making the planet better, some thought about making friendships better and others thought about making the school environment better.
Here are some of our favourites: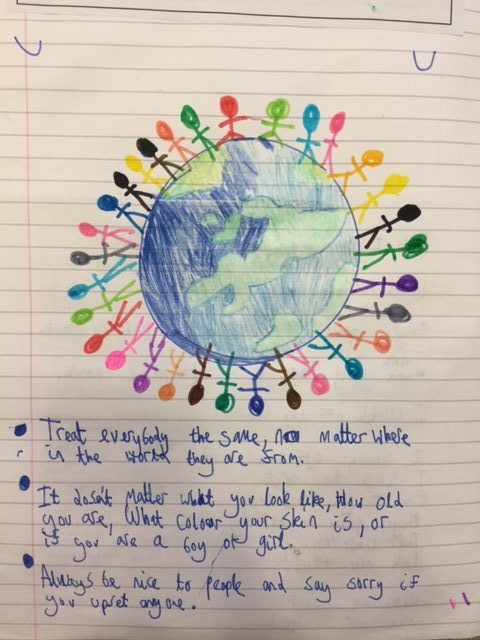 Spring term after-school clubs
Our spring term after-school clubs will be starting next week and while many of the clubs are full, we do have some spaces available for the following clubs.
Wednesday
Gymnastics (run by Leeds Gymnastics) Y1-5
Board games Y3-6
Thursday
Multi-sports (run by PE Partner) Y3-6 Please note this club is now open to Year 3
It is not too late to sign up so please contact the office if your child would like to take part.
Living and Learning: What is a drug?
After discussing alcohol, caffeine, nicotine and medicines in our Living and Learning lesson on Monday, Dave from d:side came in today to teach us more about alcohol.
We learnt about what is an is not alcohol; what alcohol does to people's bodies; when it is legal and illegal to drink alcohol; and reasons might or might not drink alcohol.
Talk about this with us as home as we had lots of questions.
To finish off the lesson, some of us tried completing some simple tasks with 'beer goggles' on. This helped us to understand how alcohol can affect us physically and, although it was pretty funny in the classroom, we discuss when these affects would become dangerous.
Investigating circuits
Year 4 are learning all about electricity in their science lessons this half term. We started off our topic finding out about the difference between mains and battery operated appliances and how we can use them safely around the home and school.
Now, we're investigating circuits. We found out how to make a circuit to light a bulb and are now using this knowledge to test our own scientific questions.
In this lesson, we had to use some key scientific vocabulary. Test us at home to see how much we've remembered: circuit, cell, bulb, components
Skipping rope sales
Year 4 have recently worked with Jodi from Skipping School in preparation for their upcoming Year 4 Skipping Festival. To encourage the children to practise at home, we can offer Skipping School ropes for sale at a subsidised price of £2. If your child would like to purchase a rope, they should bring the exact money to purchase their rope in class.
Living and learning: d:side visits
This half term, our Living and Learning focus includes staying safe. We have arranged for visitors to come into school to help to deliver this key aspect of education.
We have been working with d:side for many years and they will be visiting school to deliver sessions based around drug education and e-safey sessions to coincide with Safer Internet Day (11 February).
d:side is a comprehensive drug & alcohol education programme that encourages children to make positive & healthy life-choices whilst promoting a pro-active attitude to life. They focus on developing the children's knowledge, skills & attitude, whilst equipping them with the appropriate life skills to successfully manage sensitive situations with peers & encourage a positive approach to life.
As part of these visits, there are two specific parent/carer information sessions.
Tuesday 21 January 3.05-3.30pm d:side drug education informal information session (open to all parents)
A d:side representative will be available to provide information about your child's drug education learning with d:side and answer any other related enquiries.
Tuesday 04 February 2:50-3.30pm d:side e-safety informal information session (open to all parents)
A d:side representative will be available to provide information about your child's e-safety learning with d:side and answer any other related enquiries.
Please contact school if you would like to attend.