Living and Learning: Physical Health
As well as our current learning about healthy food, we have been thinking about other aspects of health including physical health.
The Government Childhood Obesity Plan has set out the ambition for all children to achieve 60 minutes of physical activity every day – 30 active minutes in school and 30 active minutes out of school.
We considered different ways to achieve these recommendations.
Outside of school
after school clubs
swimming lessons
walking a pet
playing out/in the garden
jumping on a trampoline
skipping
going for a walk
At school
being active at playtime and lunchtime
skipping
playing in the MUGA
Wake up Shake up
Super Movers, GoNoodle, imoves active breaks in class
using the climbing wall
using the front playground
Picnic in the park
Well done to all the children today for designing and preparing all the parts of their picnic.
We've used lots of food preparation skills over the last two days and it was great to enjoy our trip to the park as the finale to our food topic.
'The food was delicious.'
'I enjoyed the cooking but some of it was tricky.  It is hard to cut pieces the same size.'
'The cooking was great fun.'
'We got to play on the money bars, swings and skip.'
This learning has helped the children to understand what is needed for a healthy packed lunch based on the Eat Well Guide. We also have our Packed Lunch Guidance in case some of the children move to packed lunches in Year 3.
Hopefully you might get chance to enjoy another picnic in the park over the summer holidays (and get someone to make it for you!).
Picnic preparation
Today, we started to get ready for our end of year picnic in the park by making our fruit bars.
First of all, we got ready for cooking by making sure long hair was tied back, removing any watches, cleaning the surfaces, rolling up our sleeves, putting on our aprons and washing our hands.
Here are some of the skills we used.
Mashing

Snipping
Measuring
Mixing
Finally, there was no shortage of offers to help with the washing up! We're looking forward to getting back in the kitchen tomorrow.
Testing out the fruit tuck shop
Recently, Year 2 wrote some persuasive letters to see if they could try out tuck shop before they move to Year 3.  In Key Stage 2, children have the opportunity to visit the weekly tuck shop during Tuesday playtime.
We were very impressed by their persuasion and today they got to test it out for themselves. The children enjoyed the selection of fruits available and we hope they will become customers at the tuck shop in Year 3. Details of the tuck shop will be sent out when we return to school in September.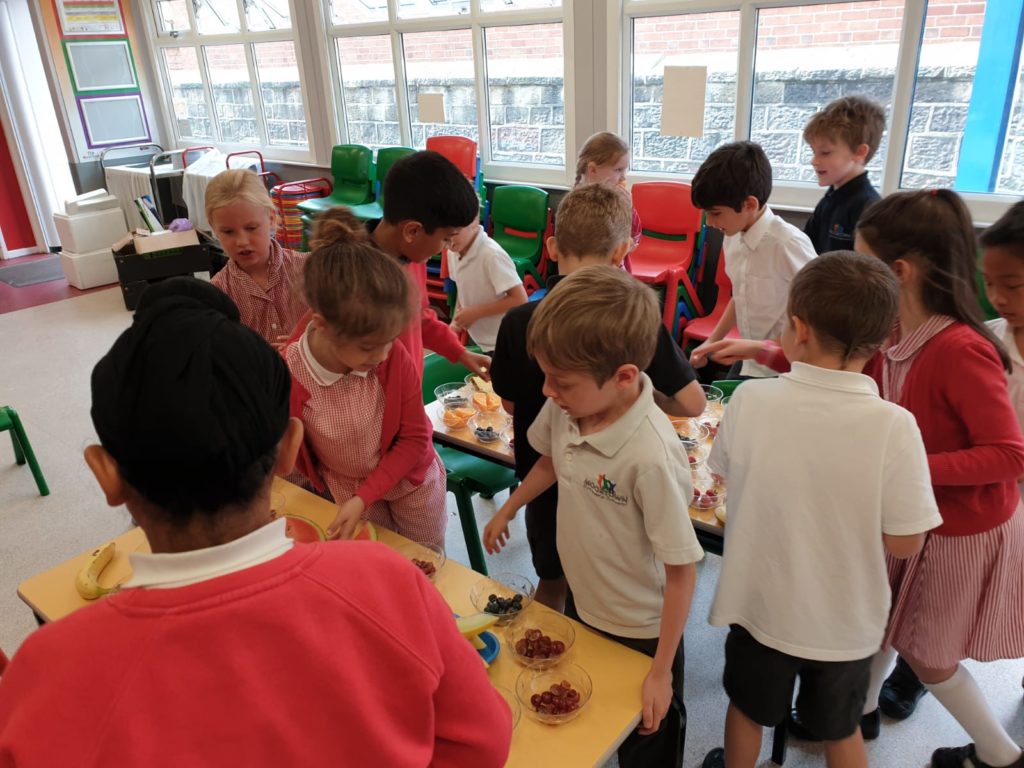 New school meal menu
Our new autumn/spring school meal menu, starting in September, is now available on our Meals page. It continues to follow a three week cycle.
The menu has been created in liaison with Catering Leeds to ensure it meets the School Food Standards.  We have also incorporated feedback from our school cook, pupils and parents/carers. We will continue to offer meat free Monday on one out of the three weeks.
Pupils will continue to make their daily food choices at the start of the day to ensure they receive their first choice of main meal.
If you would like a paper copy of the menu, please ask at the office.
DT Project: Party Food
This half-term we've been learning about food:
where it comes from
how to have a healthy diet
who might or might not eat a particular food and for what reason
how to prepare food
tasting different (and unusual) foods
planning and making a finger food for a party
On Wednesday afternoon, the children created their bagel bruschetta as for their party. They used a range of food preparation techniques before they finally got to eat their creations. It was great fun. Well done!
Library books, reading at home and LEXIA
As we near the end of the year, we have made the children aware of any outstanding library books. Do pop into the classroom if you want to check the title of a book you still have at home.  All library books should be return next week.
Many children have reached their end of Year 2 LEXIA target (Level 9 certificate).  It would be great to get all the children closer to this target so please continue to work on LEXIA at home if you get the chance.
We have been running a read at home challenge this term with lots of children earning rewards once they have read ten times. Again, if your child is close to their next reward, please encourage them to read at home and put their book and reading record in the basket on Monday and Thursday.
Well done to Isla, Noah F, Lily, Rizwan, Harry, Jack, Iris and Jake who have read and read at home this term – fantastic!
Reading books and reading records will be collected from next Wednesday.
Picnic in the park
To conclude our food topic next week, Year 2 will be having a picnic in the park on Tuesday 16 July.
The children will be making their own picnic at school and they will therefore not need a school dinner/packed lunch on that day. You do not need to supply any food for the picnic. To reduce packaging waste, it would be great if your child could bring a sandwich box to put some of their picnic in. Please could you also ensure your child has their water bottle at school that day to take with them.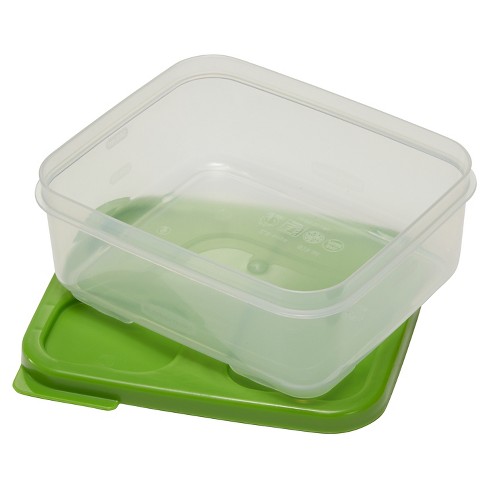 We will be walking to Moortown Park for the picnic and we will be staying there for the afternoon.
We do require some adult support for this visit.  Please inform the office if you are able to help from 12 on the day.
Author visit
To conclude our food topic, we will be welcoming local author, Hayley Dodsworth, to school next Thursday 18 July.
Hayley will be running sessions in the morning with Year 1 and 2 based on her book, 
Emma Bright and the Super Food Fight
and she will be signing copies of the book for a discounted price of £4.
If you would like to buy a signed copy, your child should bring £4 in a sealed envelope on the day.
School Savings Club paying in session
The next School Saving Club paying in date is 10 July 2019 at 3.15-3.45pm.
If your child opened an account in our Money Matters themed week, this would be a great chance to start their saving journey.
If you're unable to attend in person, please hand in any money to be deposited to the office in a sealed envelope addressed to Mrs Tiffany.
This is the final paying in date for this year and dates for next year will be shared in September.
If your child would like to open an account, please ask at the office.