Tennis for free
A community sports charity is offering free tennis coaching every Saturday at Cross Flats Park.  These are fun sessions for all abilities.
Cycling events
Recently, some of our Key Stage 2 children enjoyed taking part in the Brownlee triathlon at John Smeaton Leisure Centre.  It is always one of the most popular events on our competition calendar.
This weekend, it is the real thing and the World Triathlon Series returns to Leeds.  Starting locally at Roundhay Park, this is a perfect chance to see the athletes as they head to the city centre.
There is also a Let's Ride pop up ride at the Brownlee Centre on Sunday.
Whether you want to ride for fun or fitness, the free monthly pop-up events gives you the chance to ride a traffic-free cycle circuit as many times as you want, at a pace that suits you.
The event is open to all ages and abilities and the circuit is easy to ride, with volunteers on hand throughout, ensuring peace of mind and safety for all cyclists.
Hero Homeworks
We really enjoyed looking at and reading your homeworks about your heroes this week. They were fabulous.
As usual, here are a selection of favourites:
Walk to school prize draw
Well done to all pupils who have encouraged their families to walk to school this week or if you had to come by car, you have parked further away to park and stride.  We hope you have enjoyed the benefits of this active travel.
Once our Living Streets travel tracker data is available after the half term, we will have the prize draw for all children who have walked/used park and stride this week.
Hope you get some chance this half term to continue to enjoy lots of  physical activity – maybe a local walk, a parkrun, a bike ride or a swim.
Living and learning – money and jobs
In Living and learning, we've finished the half term learning about money and jobs and the children have had lots to contribute to these sessions.
Firstly, we thought about where money comes from and the choices we have when we spend money.
We considered that people get money in different ways (earn, win, find, presents, pocket money and borrow).  It was important to realise that people can't always have what they want.
We thought about why how to save and how to keep money safe.  Using some real life situations, we discussed why people might want to save their money for something they really want.
Which of these places are the safest for your money – purse/wallet, drawer, tin, bank, safe, pocket, money box?
A great place to keep money safe is in a School Savings Club account where you can pay money in at school.  Please ask at the office for an application form if you are interested.
Finally, we learnt about different jobs people do and that both men and women are able to do a range of jobs.
'People have jobs because they are good at something.'
'You have a job to get money.'
'Sometimes you help people with your job.'
'A job might keep you active.'
Moortown Living Streets Local Group has launched!
A new 'parent led' Living Streets group has been set up in Moortown to campaign for improved streets in the local area.
The launch coincides with the publication of a new Family Walk To School Kit to mark #WalktoSchoolWeek, a national event from UK charity Living Streets.
The Moortown group is the first local group in Leeds and will be working towards creating a safer, more enjoyable environment for people in our area.
Please help us make Moortown better by registering to receive news from us.
Find out more and stay informed about our upcoming initiatives:
https://www.livingstreets.org.uk/what-you-can-do/local-groups/moortown
Have you been walking to school?
Have you been coming on foot to school during walk to school week this week?  If so, you will be in the prize draw on Friday.  The more times you walk or park and stride, the more entries into the draw you will have.
Take a look at our walk to school video  for more facts and benefits of this form of active travel.
Walk to School week
Thank you to Zariaat from Living Streets for our Walk to School week assembly this afternoon.
We reminded ourselves about lots of benefits of walking to school – less traffic and pollution near the school gates, spending time with family and friends and physical and mental health improvements.
Don't forget our prize draw on Friday for all pupils who have walked or used a park and stride option this week.
Well done to Year 2 who have recorded the most active travel journeys to school so far this year.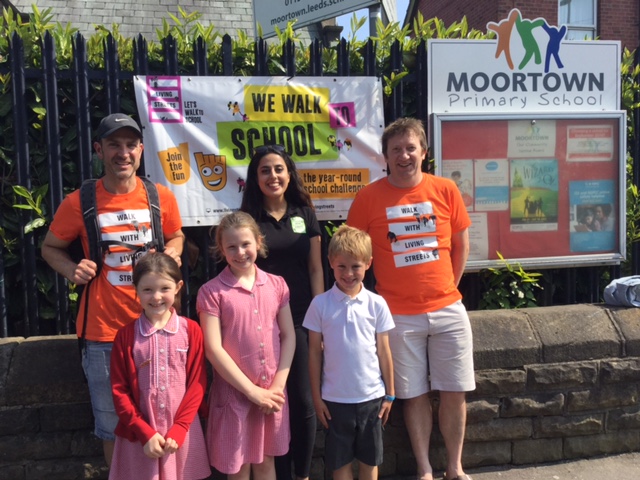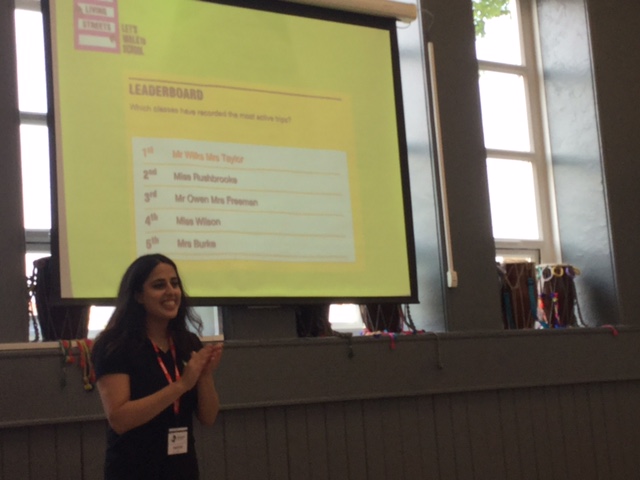 Walk to School week
This week, we will be taking part in national Walk to School week.  It looks like the perfect weather for it too!
We're sure you'll agree these are all great benefits of walking to school.
During Walk to School week, children who walk to school or park further away and walk the rest of the journey (park and stride) will all be entered into a prize draw to win one of five £10 vouchers at the end of the week.
We are also looking forward to hearing about what you notice on your route to school as part of our whole school homework this week.
National Walk to School week has featured in this week's First News.
By taking a walk to school, children will be working towards our Living and Learning statement for this week.
I recognise mental health is important.
Why not try this Supermovers quiz to see how physical activity can boost children's mental wellbeing.
All Stars cricket assembly
In our assembly yesterday, Tom, from All Stars cricket, told us all about their cricket programme running at local cricket clubs.
This video gives more information about the programme and how to find your nearest All Stars centre.  New Rover, Adel and St Chad's Broomfield cricket clubs are all running the programme locally.