Big Pedal day 2
We've had a great increase in the number of journeys to school by bike and scooter with 24% of pupils travelling in this way today.  Thank you for your support to promote this sustainable travel.
Reception continue to be the class with the highest number of pupils biking or scooting with Year 2 in second place today.
Remember, if you have to come by car to school, park further away so your child can scoot or bike the rest of the way.
The Big Pedal
Today was the first day of the Big Pedal, a Sustrans initiative to encourage sustainable travel to school by bike or scooter, running from 23 April to 04 May.
Well done to Reception who were our winning class today with a third of the children travelling to school by scooter.  Year 3 were second and Year 4 were third.
Schools will be entered into daily prize draws if we have over 15% cycle or scoot on each day of the challenge.  Let's try to increase numbers of children who bike or scoot to school tomorrow as we compete with schools locally and across the country.
The Big Pedal is back!
Get set… we're taking part in Sustrans Big Pedal 2018, the UK's largest inter-school cycling and scooting challenge, that inspires pupils, staff and parents to choose two (or three) wheels for their journey to school.
The Big Pedal will run alongside our year round Living Streets WOW sustainable travel initiative where the children record how they travel to school on our daily travel tracker.
The Big Pedal challenge focuses on journeys made by bike and scooter and runs from 23 April to 04 May.  We would love everyone to be involved.
The details
On each day of the challenge, schools compete to see who can record the greatest number of pupils, staff and parents cycling or scooting to school. Our best five days will determine our final position in the challenge. We'll be competing against other schools right across the UK, and if we clock up the most bike and scooter journeys, we'll win!
 Why we're taking part
It's a great way to get more of our pupils travelling to school on their bikes and scooters. We will be competing to become one of the UK's top schools for two-wheeled journeys and will be in with a chance to win prizes including bike and scooter stunt shows and fantastic cycle and scooter storage.
What's next?
All you need to do is encourage your child(ren) to cycle or scoot to school every day during the event, and join them on their way.
If you do need the car to bring your child(ren) to school, you could park further away from school and bike or scoot the last part.
Living and learning – Healthy minds
This half term, our
Living and learning
theme is
Healthy minds
. Each week, we have a Living and learning statement.
16 April I can name emotions.
23 April I recognise emotions in myself and others.  Being aware of different emotions – both positive and negative – is an important basis for good mental health.
30 April I show empathy.  Talk to your child about empathy, both in real-life situations and also when discussing characters in a book, film or TV programme.
08 May I can describe ways to calm down. We all get worked up from time to time – how do different people calm down?
14 May I use calming down strategies.  Calming down strategies might include any of the mindfulness techniques children have been taught or counting to ten, going for a walk, getting a glass of water – discuss what works for you and your child?
21 May I recognise mental health is important.  We want our children to be happy and healthy! 
This text is a great introduction to the topic of mental health for children.
We'll end the half term with a focus on money management.  Children will learn about their choices with money – saving, spending and the wider world of work.
Moneysense
provides further resources to support your child to develop good money habits.
A savings account is a good way for children to recognise the importance and value of money.   In association with Leeds Credit Union, we offer the chance for children to open a 
Schools Savings Club
 account.  Over 10% of pupils hold an account and we have regular half termly paying in sessions.  If you'd like your child to open an account, please contact the office.
Creative Homeworks
Here are our favourite creative homeworks from this week.
Year 2 and Year 6 assessments
The STA has published an information leaflet and two videos for parents/carers of children in Year 2 and Year 6 about national curriculum assessments. The purpose of these materials is to help you understand more about the end of key stage assessments that will be administered in primary schools in May. (The end of Key Stage 1 is Year 2; the end of Key Stage 2 is Year 6.)
The materials provide basic information about the purpose and format of the tests, how parents can best support their children and how results will be reported.
2D shapes!
This morning, we've been making 2D shapes on geo-boards. Not only is this a good way of exploring shapes, it also helps with children's fine motor skills.
First of all, we made some different quadrilaterals:
Next, we focussed on pentagons. Look at all the different types of pentagons we made:
After that, we made some hexagons: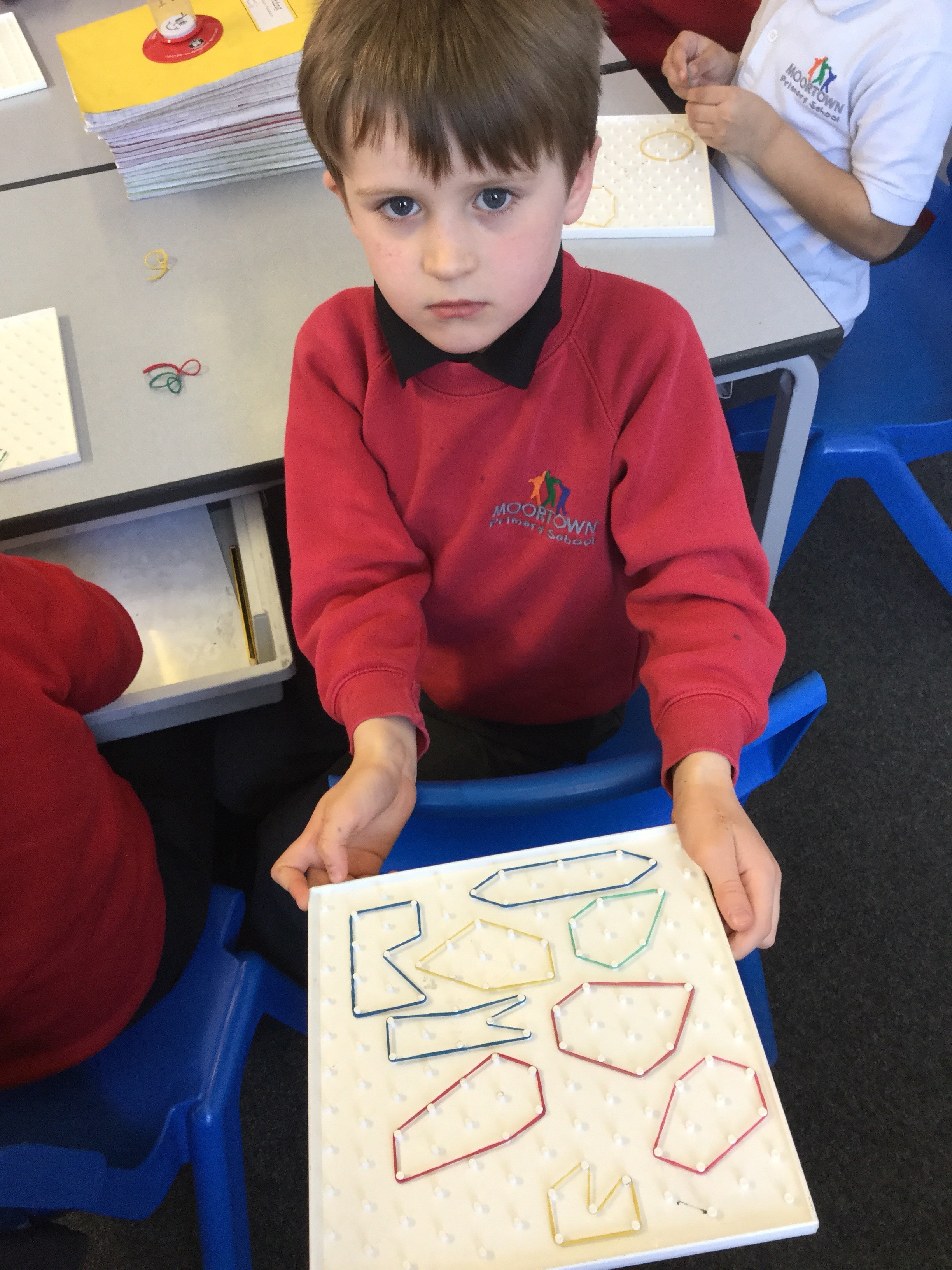 Finally, we used rulers to draw our own quadrilaterals: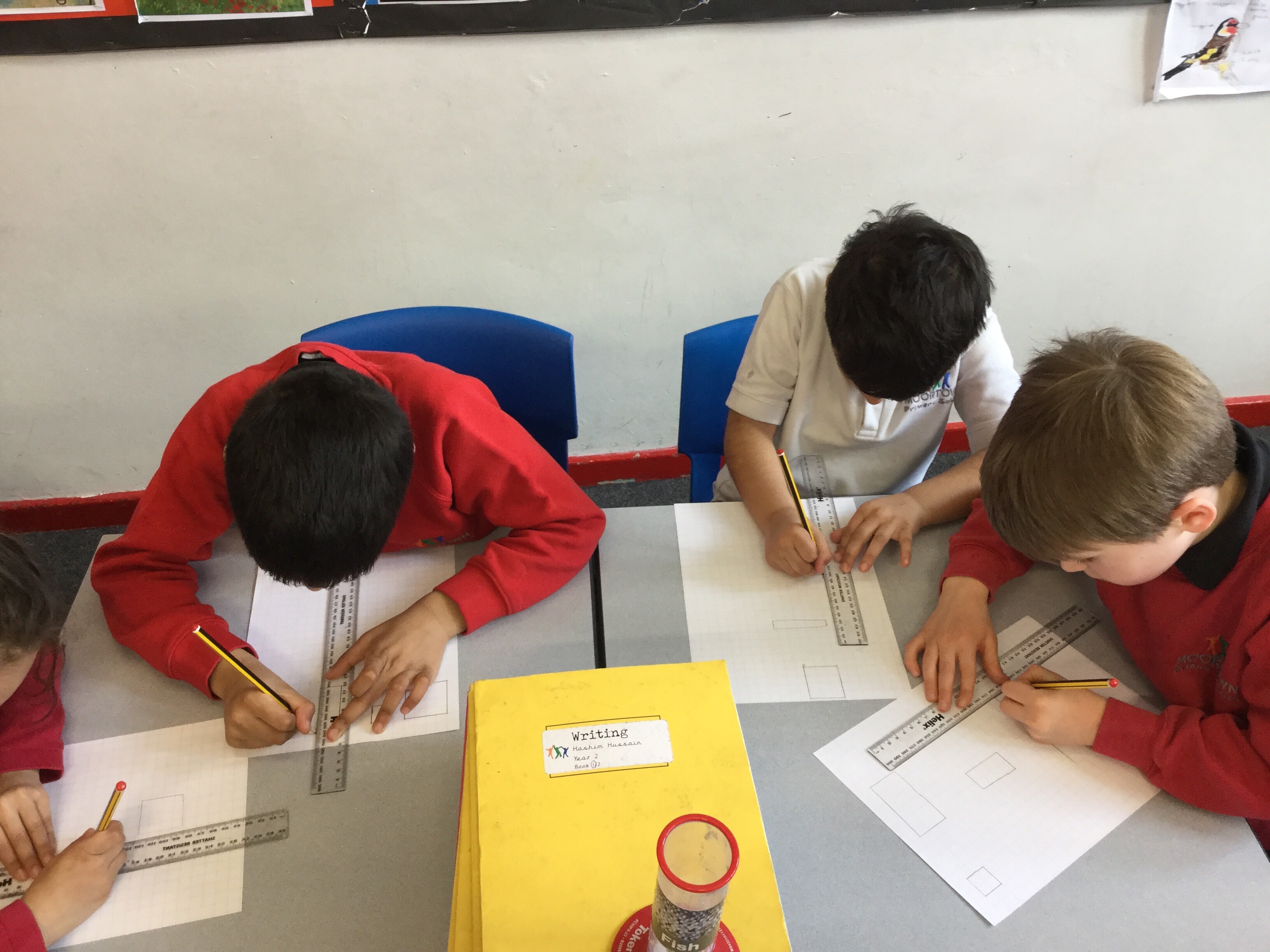 Our best sporting achievement to date
Today, at the West Yorkshire School Games, our Year 6 orienteering team have successfully won bronze medals competing against over 20 of the best teams from across West Yorkshire.  A fantastic achievement!  Well done to the whole team.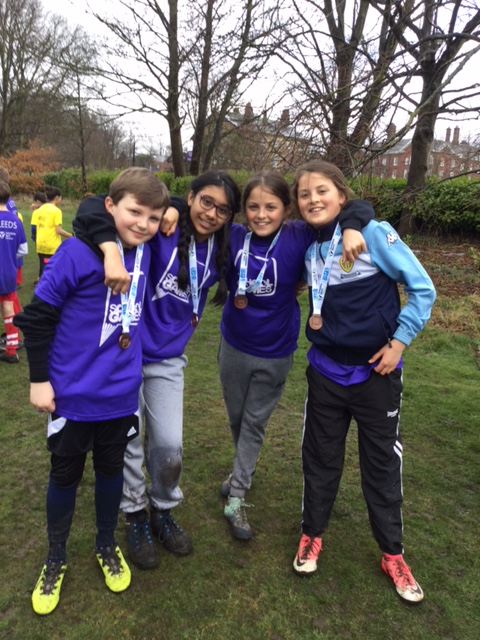 Moortown Park consultation
Thank you to those parents and carers who came to view the proposed plans for Moortown Park.
As part of the pupil consultation, Helen Forman, Senior Design Officer at Leeds City Council, met with our School Council and spoke to all children in a whole school assembly.  She commented the children had lots of intelligent questions and comments.
The feedback will be considered and they feel hopeful to incorporate the changes that were suggested including the monkey bars that quite a few children asked for.
The equipment will be ordered soon, ready for installation at the play park so thank you for your input.
Living and Learning – feeling relaxed
Today, our Living and Learning lesson focused on how to make our bodies (drop the y for an i – body) feel relaxed.  We thought of some ways we can become relaxed and the children shared some great ideas.
We focused on yoga, in particular, as a way of stretching and relaxing our bodies.
Here's the mountain pose – standing tall and straight.
Next, here's the star pose – stretching into our hands and feet to keep our arms and legs straight.
Breathing is very important in yoga.  When we become excited, angry or upset, our breathing can become very fast.  Trying to slow it down by taking deep breaths can sometimes be a helpful way for us to feel calmer.
We learnt different breathing techniques as part of our mindfulness learning earlier in the year and today we tried back to back breathing.
'It was relaxing to feel your partner breathing at the same time as you.'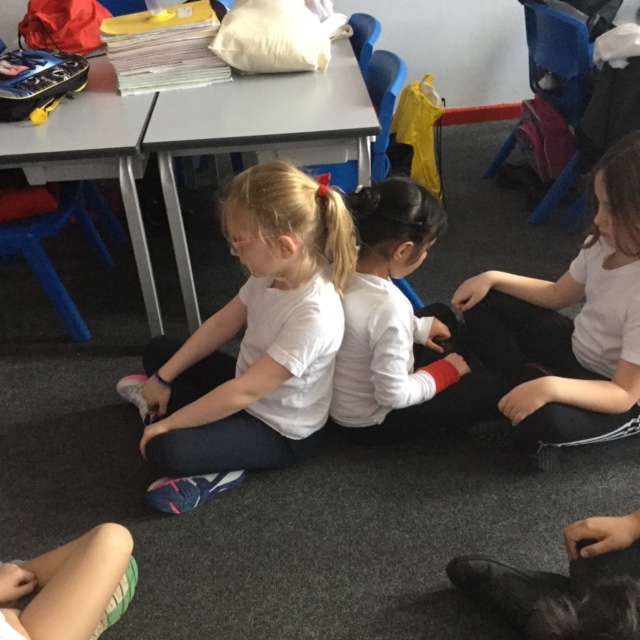 Ask your child to show you two other poses we tried – the flower pose and child's pose.