d:side
D:side, a drug education provider, have worked with all classes this week as part of our Staying Safe themed week.
In Year 2, we started by looking at similarities and differences in our appearance.
We then considered what should and shouldn't go into our body before identifying and naming internal parts of the body.  The test was could we remember their position in the body?
We finished our learning with a special person car wash.  This was a chance for all the class to show how they value others by telling them a compliment as they passed through the 'car wash'.  The smiles show how much they feel valued!
Bike maintenance with Edinburgh Bicycle Cooperative
Thank you to Mark and Jack from Edinburgh Bicycle Cooperative in Chapel Allerton who checked all the bikes at school today to ensure they were safe and road worthy.
They also delivered some bike maintenance sessions to Year 5 and 6 to make them aware of simple checks they can make to keep safe on their bikes.
Junior Warrior event
Total Warrior are launching a brand-new obstacle event for young people aged between 6 and 11 years old – Junior Warrior!
Total Warrior are a professional events delivery company, putting on events across the country since 2011.  They are returning to Leeds for the 4th year, and are expecting over 7,500 people to join them at Bramham Park over the weekend of 24th & 25th June 2017.
In an effort to build on the success of previous years and maintain Total Warrior's reputation as an epic adventure for all the family, the team don't want young people stuck on the sidelines this year; they want them getting stuck in.  The course will be a (approx) 2K route across the estate at Bramham, with 10 obstacles (tailor built for the age range) to tackle including walls, pipes, nets, loads of mud and an awesome water slide!
It will start and finish adjacent to the car parks and main Event Village in Bramham Park Estate, so navigation on the day will be straightforward.  The course will be for children only, but will be easily accessible throughout for spectators.  Volunteers and outdoor trained lifeguards (where relevant) will be on each obstacle, and volunteers will be distributed to ensure they have eyes on every section of the course.
Speak out. Stay safe.
The first visitors for our Staying Safe themed week were volunteers from the NSPCC who delivered their Speak out stay safe assembly to all children.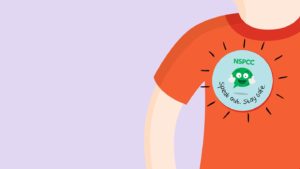 The assembly reinforced key messages about keeping safe and who children can talk to if they are sad or worried. We also met 'Buddy' who is their mascot.
Safe travel to school
During our Staying Safe themed week, children are encouraged to test out their learning of being safe in their local environment by travelling to school by scooter, bike or on foot. Children will be learning about road safety and the safe use of scooters and bikes as part of their learning during the week.
Plan a safe route to school, keep safe by wearing a safety helmet if biking or scooting, keep safe in the busy school grounds and safely store your scooters in the scooter pods and bikes in the storage area by Year 3 and 4.
If you do bike to school, Edinburgh Bicycle Co-operative will be running a Dr Bike event, from 8:30am on Tuesday 23 May, in the main playground.  Bring along your bike for a free bike safety check (parents and carers too!).
All children who bike, scoot or walk to school during the themed week should complete the slips (available in class) each day and post them in their class tube to be in the draw for 7 x £10 Love2Shop vouchers.
Staying Safe – how you can get involved
Our next themed week, Staying Safe, starts on Monday.
We hope you can attend our parent information sessions to support your child in their learning.
Tuesday 23 May 2.10pm-3.10pm
O2 and NSPCC online safety workshop (open to all parents), The Space
This hour-long workshop will help parents and carers understand their child's online world and build confidence to have those important conversations that can help keep children safe online.
Wednesday 24 May 3.15pm-3.45pm
d:side informal information session (open to all parents), The Space
A d:side representative will be available to provide information about your child's drug education learning during the themed week and answer any other related enquiries.
Thursday 25 May 2.40pm
e-safety drama show back (parents of Year 5 and 6), the hall
Following e-safety drama workshops led by One Day Creative, parents are invited to come and watch the children present their learning from the day.
School Saving Club
The next School Saving Club paying in date is 18 May 2017 at 3.15-3.45pm.
If you're unable to attend in person, please hand in any money to be deposited to the office in a sealed envelope addressed to Miss Hale.
For your information, the final paying in dates for this year is:
13 July 2017 3.15-3.45pm
If your child would like to open account, please ask at the office.
Leafy homeworks
We've found an amazing variety of leaves and trees around where we live!
In the photos, the leaf detectives are hard at work comparing which trees they've each found.
Amazing Algorithms
In Computing lessons, we've been creating our own games. In Sami and Sakina's game, you have to move your plant (counter) around the board, collecting the things it needs to survive (water, sunlight) before getting to the finish square (a healthy plant).
Can you create an even simpler algorithm to complete this game?
Did that plant move?!
We've been learning about plants in our Green Fingers topic. This video demonstrates that plants need sunlight to survive and will move towards it to ensure they get as much sunlight as they can!
https://youtu.be/Iiqh5kWKT_E