Anti-bullying week All Different, All Equal
Next week is national Anti-Bullying Week and our Living and Learning statement is I know how to STOP bullying.
The theme this year is 'All Different, All Equal' with the following key aim:
The idea is to help children and young people celebrate what makes them, and others, unique and help them understand why it's important that every child feels included in school, able to be themselves, without fear of bullying.
Our school definition has recently been reviewed by the new School Council and remains unchanged.
'Bullying is when you hurt someone, physically or emotionally, several times on purpose.'
As part of their learning this week, children will discuss these aspects of bullying:
Our definition of bullying (above)
Types of bullying – cyber-bullying and prejudice-based bullying related to gender, sexual orientation, race, religion and belief, special educational need and disability
What to do if children experience  or witness bullying. The key message is to tell someone (start telling other people)
STOP can stand for two key messages: the definition (Several Times On Purpose) and the solution (Start Telling Other People).
All classes have access to their class I want to say box or a whole school worry box where they can tell an adult any concerns about bullying or any other issues.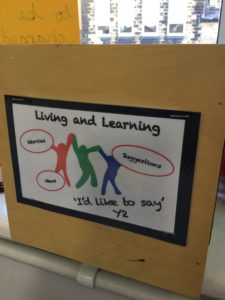 KS2 classes will also be using dance to show this learning through dance workshops arranged as part of the week.
For further support, bullying resources can be found at…
A day of den-building!
Wow! What a day we've had!
Today, Chris Harman from The Den Experiment visited us with his big van full of den-building things! The day was part of our Explorers topic and also required a good deal of thinking, problem solving and working with others.
First, we spent time thinking of our team names and what skills we'd need to use throughout the day. The children decided that our looking and listening skills would be called upon and Bridget suggested that we might need to compromise. We spoke about what compromise means and that it was likely we'd need to at some point during our den-building day.
Then, we designed some prototype shapes using kebab sticks and plasticine so that we'd know what shapes would be strong when we headed outside.
Check out how we got on…
A huge well done to all of the children in Year 1 and Year 2. It was tough going but it was great to see so much resilience and perseverance!
Identity
Our Living and Learning theme this half-term is Identity.  Pupils will learn about their rights and responsibilities, what makes themselves and others special, valuing the similarities and differences between themselves and others and what is meant by community.  This will be taught through our Living and Learning sessions and also two focused weeks – Anti-bullying week (13 November) and Who do you think you are? (20 November).
Our full Living and Learning long term plan is now available on the health pages and you can keep up to date with our weekly Living and Learning statements on the parent noticeboard in the playground and also on the school calendar.
Our new school council
Congratulations to our new school councillors!
We had a record number of candidates this year and there were some very close votes but here are our winning candidates.
Their first meeting will be on Wednesday 08 November.
Well done to all children who prepared a speech.  We hope they don't feel too despondent and are resilient to have another go next time.
Final school council project
Back in July, our Year 5 and 6 school councillors attended the Leeds Youth Voice event at Leeds Civic Hall.  They were very keen to share their experience back in school with the school council and also in a whole school assembly.  The one idea they wanted to implement back at school was to have a friendship stop.
With the support of the rest of the school council, this is now in place!
This was a great project for the school council to work on as they came to the end of their time as school councillors.  Representatives spoke to the whole school in assembly to explain how the friendship stop works.
Ask your child if they have seen the new sign and what they would do if they saw someone at the friendship stop.
Here is a note from Grace who was one of the school councillors that wanted to make this happen.
The friendship bus stop, which is new to our school, is a great chance to make new friends.  It encourages people of all age groups to make sure that everyone has someone to play with.  The bus stop is located above the bench closest to the entrance to the middle playground.  We hope that this idea goes well and that every child uses this correctly.  Your child should definitely know what the friendship stop is and how to use it in the right way because it has been discussed during our Friday assembly.
School Council elections
Our School Council elections will take place tomorrow, Thursday, 19 October. All children have the opportunity to vote at our polling station using the following instructions.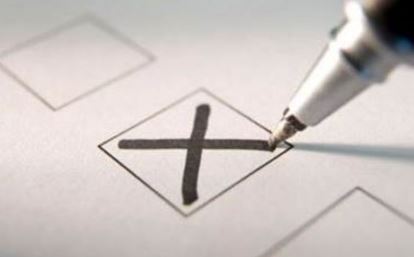 Before voting, please read the following:
Vote once for one person.
Place one X only on this ballot paper beside the name of the candidate you have chosen.
Do not write or mark anything else on the ballot paper; if you do, your paper will be invalid and your vote will not be counted.
When you have marked the ballot paper, fold the paper and place it in the box provided.
Votes will be counted tomorrow and our new School Council will be announced at the end of the day. This will be made up of two children from each class with the highest number of votes.
Good luck to all our candidates.
Rainbow pasta salad
A post by Year 2 about their morning.
'Today we have done some cooking and we used the bridge and claw to help us.'  Madison
'We had to use our remembering skills so we knew what to do.' Amrit M
'We put the pasta in the pan with some water and cooked it on the hob.' Harman
'We cut the cherry tomatoes in half independently.' James
'Our class put their aprons on to keep us clean.' Sukmani
'I tied my apron myself.' Billy
'I used the claw for cutting the cucumber.' Christina
'To cut the peppers, we used the scissors to snip.'  Aadil
'The equipment we used included scissors, sharp knives, a pan, measuring scales, chopping board and some mixing bowls.' Edris
'Our class was responsible when we were cooking.' Lewis
'All the group had a turn at grating the cheese.' Betty
'I would add some olives to make it even more colourful.' Sam
'I would add spinach to make it even healthier.' Harpreet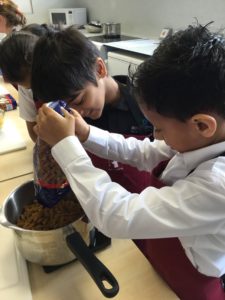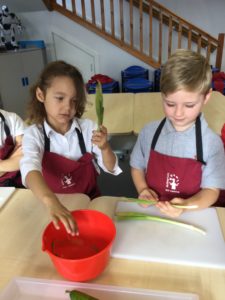 Bonfire themed menu
Catering Agency, our school meal provider, will be running a special themed menu on Friday 03 November. Please contact the office, before Wednesday 18 October, if your child would like a school dinner on this day.
Posh dogs in finger rolls or Vegetarian meatballs in finger rolls
Curly fries
BBQ baked beans
Rocket lolly
Fresh fruit and yogurt
Class assembly
A big thank you to all family and friends who came to see our class assembly today.  We hope you agree the children did a great job.
The children said they felt 'great','fantastic', 'happy' and 'proud' afterwards and so they should!  Well done, Year 2.